TOP STORY
Tech Talk: How repairable batteries make life easier for EV owners
Autocar Pro News Desk

24 Aug 2022
Modular internals and special diagnosis methods make it easier to fix faulty or degraded battery packs
Read more
The company's digital arm, Ki Mobility Solutions, is an important part of this transition while more recent initiative...
Waste and scrap from vehicle production is used in R&D as well as for the manufacture of high-quality accessories; in ...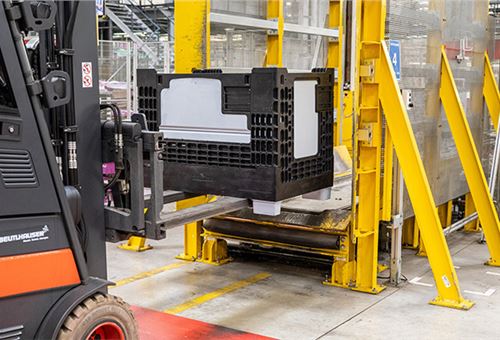 BMW Group to use more recycled material in in reusable packaging; alternative sustainable materials, reduce single-use...
The Okhi-90 e-scooter misses out on being a better product and lacks the finesse and quality offered by a few mainstre...
A new edition of the moped - ' TVS XL100 Win Edition' in a heavy duty variant and a special colour "coral silk" in th...
Both brands are leaders in their segments with a string and enduring customer connect.
With the Scorpio, M&M was staking its future on a project that could determine its very survival in the long term.
The Uno and Palio had it in them to make a mark but poor sales aftersales service didn't help their cause
Many first buyers, impressed by the vehicle's fuel efficiency and low maintenance were loath to part with it but getti...