Maruti Suzuki sells 147,467 cars and UVs in February, up 10%
Passenger vehicle market leader's pack of utility vehicles is best-performing sub-segment with 32% YoY growth; February turns out to be second-best month in ongoing fiscal year after festive September 2022.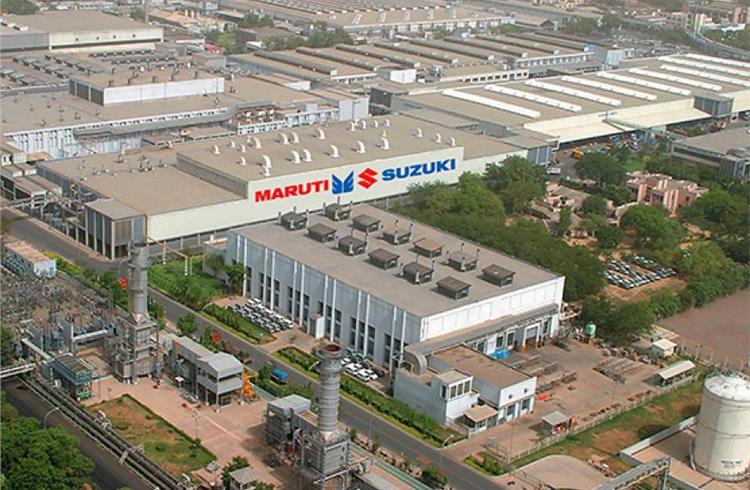 Having opened 2023 on a good note with sales of 147,348 units, Maruti Suzuki India has followed it up with a similar performance in February. Last month's 147,467 units constitute a 10% year-on-year increase (February 2022: 133,948 units).
The difference between the two months is just 119 units, indicating that demand for its entry-level vehicles is still tepid even as the company makes solid gains on the utility vehicle front. Nevertheless, February 2023 has turned out to be the company's second-best monthly sales performance after festive September 2022's 148,380 units (see data table below).
Its entry-level cars – the Alto and S-Presso – sold 21,875 units, up 11% but were down 14% on January 2023's 25,446 units. Nevertheless, demand has perked up following the launch of the S-Presso CNG in October 2022 and the third-generation Alto K10 in November 2022. For the first 11 months, cumulative sales of these two cars are 221,329 units, up 13% YoY.
Last month, Maruti Suzuki's six-pack comprising the Baleno, Celerio, Dzire (and Tour S), Ignis, Swift and Wagon R sold a total of 79,898 units, up by 3%, and 8.20% more than January 2023's 73,840 units. For the April 2022-February 2023 period, this lot has sold nearly 800,000 units, recording strong 27% growth and accounting for 54% of the carmaker's 1.47 million units in the fiscal year to date.


Demand grows for Maruti's SUVs and Ertiga MPV
Maruti Suzuki, like other OEMs, is riding the continuing wave of demand for SUVs. Its pack of UVs – new Brezza, Ertiga, XL6 and the new Grand Vitara – sold a total of 33,550 units, up 32%. However, this is 5% below January 2023's 35,353 units, which can be put down to supply supply constraints of electronic components which has impacted production for some time now. Maruti Suzuki is witnessing strong demand for the new Grand Vitara (which now also has a CNG variant) and the new Brezza. The Maruti Grand Vitara was recently voted Autocar India's Car of the Year 2023, which is a strong testament to the product's standing in India's competitive SUV market.
Meanwhile, the Eeco van continues to sell in decent numbers – 11,352 units, up 24%. The premium Ciaz sedan though seems to be under pressure with February sales down 59% YoY albeit the decline is much less on the 11-month sales front: 13,310 units, down 5% YoY.
Maruti Suzuki, which currently has an order backlog of around 405,000 vehicles, has had to contend with a slower rate of production as a result of supply chain issues. Given the stiff competition in the marketplace, particularly in the booming SUV segment, it will have to ramp up production to capitalise on demand. And the Grand Vitara seems to be leading the way for the company.
ALSO READ
Maruti Suzuki targets doubling of SUV sales and UV leadership in FY2024
Tata Motors, Maruti Suzuki and Mahindra battle for UV leadership in FY2023
Top 10 UVs' sales in first 10 months of FY2023 surpass a million units
RELATED ARTICLES