TOP STORY
'We are confident of India achieving E20 well in time': Flavio Castelar
Autocar Pro News Desk

07 Apr 2023
Even as India targets to move towards E20 by 2025, it is seeking help from countries like Brazil. Autocar Professional speaks to Flavio Castelar, Executive Director, Brazil Ethanol Cluster to know more.
Read more
LATEST
Dr RK Malhotra, former-chairman and R&D head at Indian Oil Corporation speaks with Autocar Professional and discusses ...
Sharad Bhatia, Head of MAHLE Aftermarket India and Service Solutions Asia Pacific, talks about how the business is cop...
Ducati bikes have become more durable after learning from India, says company's sales VP, Marco Biondi.
Madhumita Agrawal, co-founder and CEO of EV start-up Oben Electric that makes 2W speaks about being a leader and share...
Mahindra MSTC Recycling Pvt Ltd (CERO), the first government-authorised vehicle recycler in India, is driving change w...
While Renault India has plans to come out with mass market EVs in the near future, for the interim period it will c...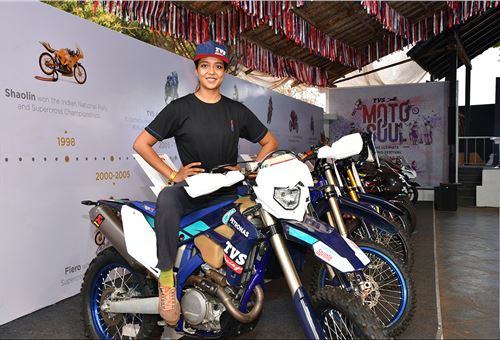 Aishwarya Pissay, TVS Racing's first woman factory racer, is a six-time Indian National Rally Championship winner. The...
Christopher Lanker, Vice President and General Manager Asia, BorgWarner Emissions, Thermal and Turbo Systems spoke exc...
Mahua Acharya spoke with Autocar Professional on her experience of steering the Government of India's Convergence Ener...