Maruti Brezza breezes past 800,000 sales in less than 80 months
Game-changing compact SUV notches latest sales milestone with the last 100,000 units coming up in a scant 10 months. The petrol-only model is to get a CNG-powered sibling soon, which should add more tailwind to sales.
Launched in March 2016, the Maruti Brezza compact SUV has driven past the 800,000-unit sales milestone in the Indian market in 79 months.
While the half-a-million sales mark was crossed in 46 months, the next 300,000 units took just 33 months. While 600,000 to 700,000 units took 11 months, the last 100,000 units have come up in just 10 months.
Hisashi Takeuchi, MD and CEO, Maruti Suzuki India with Shashank Srivastava, Senior Executive Officer (Marketing and Sales), at the new second-generation Brezza launch on June 30, 2022.
The Brezza, which was a diesel-only model, went petrol in early 2020 with a 105hp/138 Nm from a1.5-litre engine.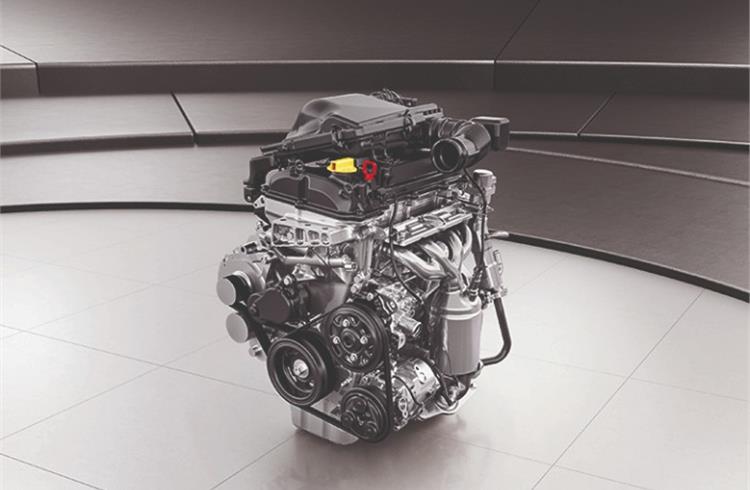 New Brezza's updated K15C petrol engine, which develops 103hp and 137 Nm, has dual injectors for each cylinder, which boosts efficiency.
Maruti Brezza breezes past 800,000 sales in less than 80 months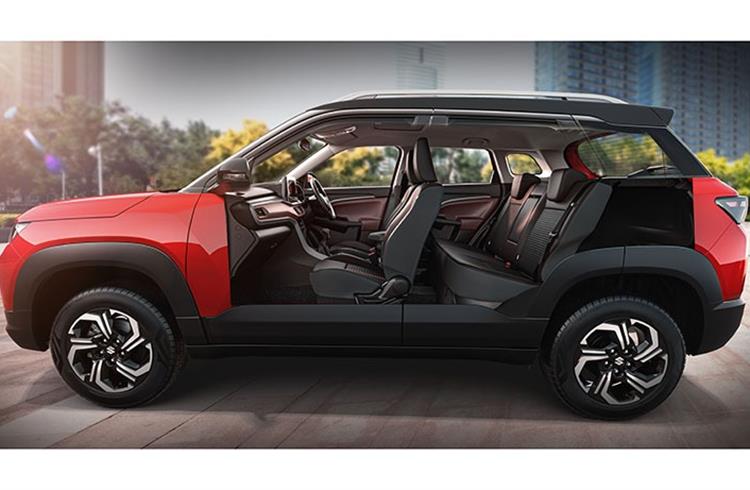 Maruti Brezza breezes past 800,000 sales in less than 80 months
Maruti Brezza breezes past 800,000 sales in less than 80 months
Maruti Brezza breezes past 800,000 sales in less than 80 months
The Maruti Brezza has become the latest model from Maruti Suzuki India's stable to surpass the 800,000-unit sales milestone in the domestic market. The game-changing compact SUV's drive to the new landmark has taken 79 months – from launch on March, 8 2016 through to end-September 2022. In August 2022, its sibling the Maruti Ertiga MPV drove past 800,000 sales in the Indian market, having taken 10 years and five months since launch to do so.
As per Autocar Professional's data analytics (see sales data table below), the Brezza (previously Vitara Brezza) has sold a total of 806,399 units from launch in March 2016 through to end-September 2022. The Maruti Brezza is currently riding a wave of demand after the introduction of the second-generation model on June 30, in the ongoing fiscal.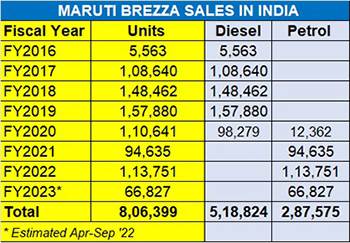 Prior to that, the crossover had started to lose its sheen to arch rival Tata Nexon which has gone ahead of the Brezza (66,827 units) in the cumulative numbers for H1 FY2023 by 19,370 units – with 86,197 units in April-September, the Nexon has averaged monthly sales of 14,366 units versus the Brezza's 11,137 units a month.
With the introduction of the new Brezza from July 2022, Maruti's popular compact SUV has regained market traction – it was the No. 1 SUV in September 2022 with 15,445 units, ahead of market leader Tata Nexon (14,518 units), as it also did in August 2022 with 15,193 units when it pipped the Nexon (15,085 units) by 108 units.
Rapid sales pace
The Brezza had surpassed the half-a-million or 500,000 sales milestone in January 2020. While the first 100,000 unit sales came up in 12 months, the 150,000-unit sales mark was crossed in 17 months, the 200,000 mark in 20 months, the 300,000 milestone in 28 months, the 400,000 landmark in 35 months, the 450,000 milestone in 41 months, and half-a-million units in 46 months. The next 200,000 units were sold in 24 months, with the run from 600,000 to 700,000 coming up in 11 months (January 2021-November 2021: 106,431). The last 100,000 units to the 800,000 units milestone betters that – taking just 10 months.
Petrol power replaces diesel, CNG variant coming soon
Given the humongous demand for SUVs, particularly compact SUVs, the Brezza would have hit the 800,000-unit mark much sooner if it weren't for a slowing down of sales following Maruti Suzuki's decision to exit the diesel market in April 2020. Add to that, the pandemic-induced market slowdown and the arrival of newer rivals like the Hyundai Venue and Mahindra XUV300, both also available with petrol as well as diesel engine options against Maruti's sole petrol-engined Vitara Brezza, launched on February 6, 2020.
A little over two years later, on June 30, 2022, the carmaker launched the second-generation model, the new Brezza (which does without the Vitara prefix) at prices starting at Rs 799,000 for the base LXi trim and going up to Rs 13.96 lakh for the top-spec ZXI+ AT variant (ex-showroom, India).
Offered in four trims – LXi, VXi, ZXi and ZXi+ – the Brezza is now powered by Maruti's new 1.5-litre, K15C engine that debuted on the Ertiga and XL6 facelifts.
The engine develops 103hp and 137Nm and is mated to a 5-speed manual gearbox as standard. The 6-speed torque converter automatic transmission with paddle shifters that replaces the old 4-speed automatic is offered on the top three trims. The petrol-only SUV is the only one in the segment to feature mild-hybrid tech. Maruti Suzuki claims a maximum fuel efficiency of 20.15kpl for the manual versions, while the automatic versions return 19.80kpl.
The Brezza will also be the latest Maruti model to get the CNG treatment, becoming the 11th model in its CNG model range after the Alto, Wagon R, Celerio, Dzire, Ertiga, Eeco, Super Carry, Tour-S and Tour H3, Swift and the S-Presso. The Brezza CNG will be the first SUV in India to come with a factory-fitted CNG kit. While the same powertrain already exists in the Ertiga with a CNG option, it is only a matter of integration of the CNG filling hose, cylinder and other components in the Brezza's body shell and engine bay.
Over the past few years, with petrol and diesel prices hitting new highs, demand for CNG vehicles has risen and Maruti Suzuki is capitalising on the market demand. From around 76,000 units in FY2018, CNG sales of CNG variants have risen year on year to 106,443 units in FY2020, 157,954 units in FY2021 and to 234,196 units in FY2022. At present, the carmaker has a monthly manufacturing capacity of 35,000 CNG cars, a considerable ramp up of about 9,000 units from its earlier capacity of 26,000 cars until end-July 2022.
Although CNG prices are on the rise given the energy crisis that has emanated due to the ongoing Russia-Ukraine war, Maruti Suzuki India is still bullish about growth in this green-fuel option. "The primary reason why people prefer CNG cars over petrol or diesel cars is that their running cost is lower. However, with a faster increase in CNG prices compared to petrol or diesel, the price advantage has reduced, therefore, impacting demand for CNG cars," Shashank Srivastava, senior executive director, Marketing and Sales, MSIL, told Autocar Professional.
The company, which plans to roll out more CNG models, remains optimistic about a CNG price rationalisation, particularly with government intervention and the war coming to end. "If the war ends sooner, there is a possibility of the prices settling down to an even lower level," Srivastava added.
The Brezza CNG will only serve to add more tailwind to the carmaker's CNG-powered growth strategy. And it will only add to Maruti Suzuki's 'problem of plenty' – as of end-September 2022, the company had cumulative pending orders of an estimated 450,000 units. Its CNG models account for an estimated 125,000 units of this backlog.
(With inputs from Mayank Dhingra)
RELATED ARTICLES