Showing results for "Electric Vehicles"
Recently, there have been reports that the government is working on a new electric vehicle policy that would cut impor...
The rebranded Ssangyong Motor and BYD ink pact to expand partnership; includes a battery pack factory agreement in Kor...
Paul Farrell, the Executive Vice President and Chief Strategy Officer of component supplier BorgWarner tells Autocar P...
The induction of electric vehicles (EVs) within corporate fleets is on a steadfast rise, marking a pivotal shift towar...
The highly integrated all-in-one solution can keep more than 10 environmental sensors clean with water pressure of up ...
The new visual identity was introduced for the first time on The Vision Thar.e.
As a part of this association, Tata Motors' EV portfolio comprising the Tiago.ev, Tigor EV, and the Nexon EV PRIME and...
The delivery will be completed in phases over the next two years.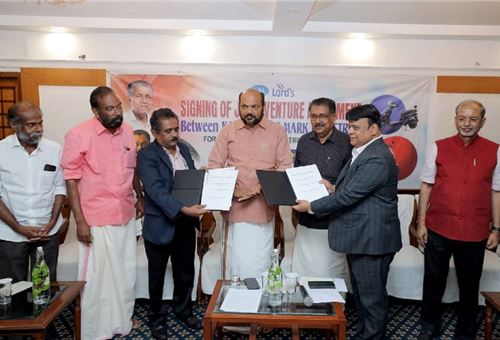 The manufacturing facility will be set up on a 2 acres' land at KINFRA Park, Kannur provided by the Government of Kera...
According to the MoU, both sides will leverage their respective advantages and strengths to speed up Audi's developmen...