Showing results for "Cummins"
The joint venture will manufacture battery cells for electric commercial vehicles and industrial applications; total i...
Energy major wins Clean Energy Ministerial's award for driving clean energy technology and sharing best practices at 4...
The new product range integrates sophisticated after-treatment systems and engineering expertise.
The CPCB IV+ emission standards are one of the most comprehensive and stringent emission norms for power generation en...
The company had posted a consolidated PAT of Rs 216.27 crore in the same quarter, a year ago. 
As a part of this agreement, Cummins and Tata Motors have set up a new business entity called TCPL Green Energy Soluti...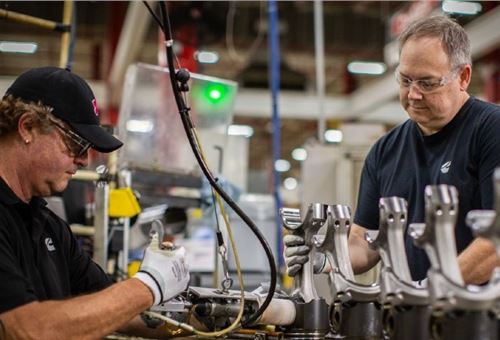 The US$1 billion investment will provide upgrades to those facilities to support the industry's first fuel agnostic en...
Accelera's range of zero-emissions solutions includes hydrogen fuel cells, batteries, e-axles, traction systems and el...
As part of India's plan to fight climate change and reach net zero emissions, the auto industry will switch to BSVI OB...
Company says in the recent budget the Government of India has a stronger outlay for the infrastructure sector, includi...