Showing results for "Cummins"
CTT develops air handling technology for global customers in a variety of markets, including on-highway, commercial ve...
The partnership was first initiated in August 2017 with a pilot batch of 40 employees of Cummins India getting enrolle...
The integration of Meritor's people, technology and capabilities will position Cummins as one of the few companies, wh...
Cummins has invested in Sion Power Corporation to design and supply battery cells based on its proprietary lithium met...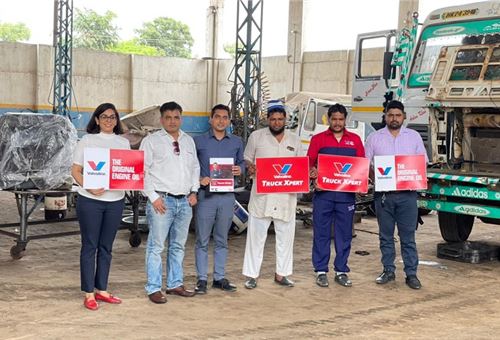 The company plans to list all the Bike Xpert and Truck Xpert workshops on an online search platform.
Vice-Chairman Tony Satterthwaite says advanced IC engines can achieve immediate reductions in emissions while infra fo...
Cummins to set up an engine plant within the Mercedes-Benz Mannheim campus to localise medium-duty engines compliant w...
The India Workplace Equality Index (IWEI) is a benchmarking tool for employers to measure progress on LGBT (Lesbian, G...
Te company says is much ahead of the new emission norms implementation deadline of April 1, 2021 for the wheeled equip...
As India leapfrogs into the Bharat Stage VI emission regime, the 101-year-old Cummins Inc's India business arm sees ne...