Showing results for "Cummins"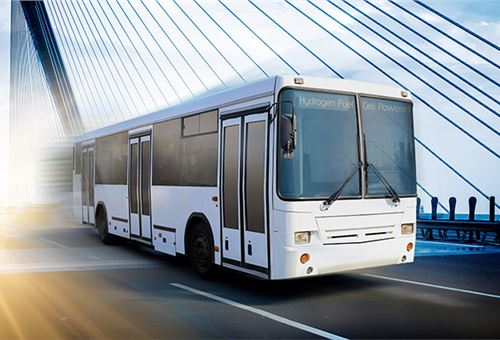 Hydrogenics is a a leading developer and manufacturer of hydrogen fuel cell modules and hydrogen generation equipment....
Through this powertrain partnership, Isuzu and Cummins will develop diesel powertrain architectures for customers arou...
Diesel and gas engine major clocks profit before tax of Rs 209 crore in the quarter ended March 31, 2019; domestic sal...
Cummins Technologies India's Global Analytics Center division was awarded for the execution of the 'Cummins operating ...
The lubricants will be branded as Tata Motors Genuine Oil and will be available for all Tata Motors vehicles in the r...
The company is focusing first on printing low-volume parts as it studies how best to use 3D technology in higher volum...
Kalmar offers the widest range of cargo handling solutions and services to ports, terminals, distribution centres and ...
Its fourth quarter sales in North America improved due to increased truck production and its international revenues we...
Cummins intends to develop and supply to Kamaz high-voltage fully electric powertrain prototypes with applications for...
The engineering challenge will see students from all over the world test their skills in numerical analysis, simulatio...