Showing results for "Brakes"
Ford Motor and Volkswagen to close self-driving startup Argo AI, due to lack of technology and clear regulations.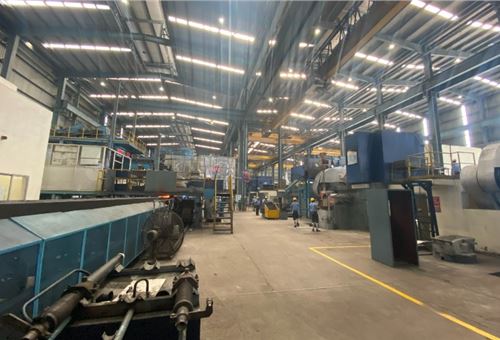 The component maker has put in place a comprehensive de-risk strategy which includes new locations and a portfolio of ...
Latest-gen air disc brakes selected by Schuster Co of the US for performance, reliability and maintenance advantages
With the launch of Ezsteer, all fluids under the house of TVS Girling have been given a new name and new look under th...
Iconic 117-year-old American brand, which is in the midst of a severe belt-tightening programme, axes operations in a ...
From parking versions to disc types, brakes are a crucial bit of tech for your car. We survey the different sorts
New product, which has a higher boiling point of above 255degC and low viscosity at -40deg C, meets SAE J1704, FMVSS 1...
Hitachi will acquire Chassis Brakes, which was previously the braking division of Robert Bosch and acquired by KPS Cap...
The growth is slated to come from foraying into the two-wheeler market, consolidation of aftermarket business and offe...
The JV partners have already held talks with OEMs in India as they target supply to new models entering the Indian mar...