Showing results for "Automotive"
The partners will also explore potential collaboration in global mobility through the creation of a "Mobility-as-a-Ser...
As part of its offerings for the automotive industry Vodafone India is helping OEMs for driver behaviour analysis, int...
German majors to expand the digitalisation of sustainable production methods, develop innovative solutions for increas...
The InnovizAPP is the company's advanced perception platform, which includes automotive-grade hardware and software th...
ViscoTec, the German supplier of automatic dosing pumps and dispensers, entered the Indian market in 2017. 
EV maker, together with Motor Press Guild, to award $1,500 to a college student pursuing a degree in journalism.
The program will empower the automotive component and industrial companies with the capabilities needed to accelerate ...
The company will be required to undertake a Capex of approximately Rs 20 crore which along with existing facilities wo...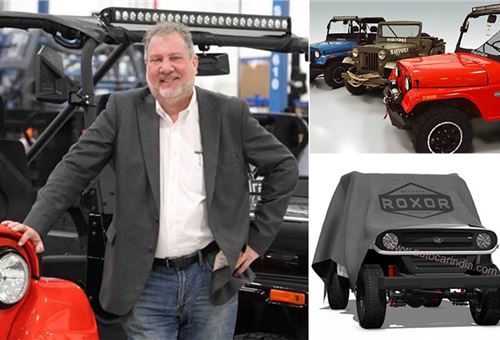 Rick Haas, who helped set up Mahindra Automotive North America and oversaw the Roxor's rollout, to call it a day on Ma...
While mobility options have made their lives a lot better, their representation in industry still needs to grow more.