Showing results for "Automotive"
These coating products will be used in the automotive refinishing industry to enhance the exterior appearance of luxur...
ViscoTec has a variety of dispensers for micro dispensing applications covering the entire production process with on...
Easy to design in and reliable anchor to secure safety-critical applications like 5G-ready eUICC, V2X communication, c...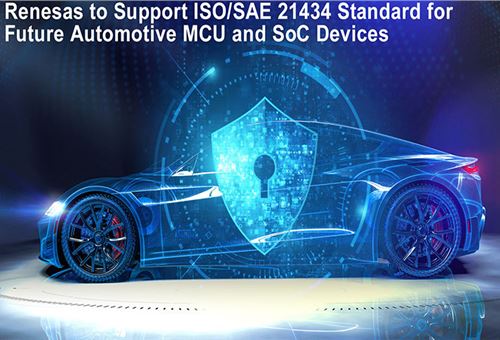 In the face of growing automotive security threats posed by CASE, Renesas Electronics commits to meet latest vehicle c...
The automotive industry's R&D expertise is of vital interest to the fast-commercialising global space economy. And it ...
The company will showcase a portfolio of conductive carbon solutions with its 'Conductex I' and 'Conductex e' series o...
Gets Green Company certification from DQS CFS GmbH; says its sustainability initiativeswill help achieve carbon-neutra...
In conventional automotive OEM coating, multi-layer, 1- or 2-component coatings are typically applied by spray. Polyur...
Chung, who becomes the first Korean to receive the auto industry's top honour; recognised for being the driving force ...
UK firm says new technologies provide faster charging times, increased driving range and higher performance.