TOP STORY
Mercedes-Benz GLB, EQB twins launched in India
Autocar Pro News Desk

02 Dec 2022
Seven-seater siblings introduced in the core luxury-car segment with a petrol, diesel as well as EV option.
Read more
Video
Localisation of EV components in India is important for deeper penetration and the forum deliberated how this potentia...
Video
Affordable electric passenger vehicles are the need of the hour to trigger mass adoption of EVs and the forum discusse...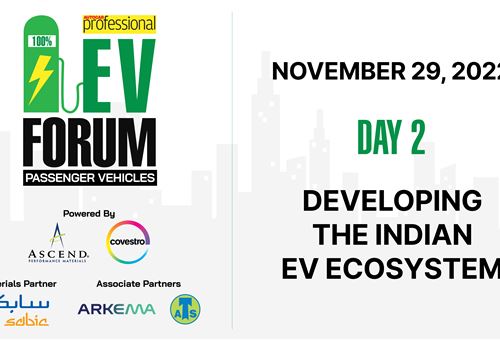 Feature
EV adoption is gaining momentum in India and the growing volumes also call for localisation of the EV supply chain in ...
News
Immense scope to localise high-voltage EV components in India and develop local supply chain to lower costs as well as...
Analysis Sales
With cumulative sales of 2,594,665 units in the first eight months of FY2023, India PV Inc is cruising towards record ...
News National
Surging demand for its SUVs, five of which are in India's Top 15 list, sees M&M drive firmly towards a record fiscal e...
Industry
The growth is a result of low car penetration, the move to digital, new car launches, shortening replacement cycles an...
News National
India's passenger vehicle market leader sold 132,395 units in November, up 21%; cumulative April-November 2022 sales a...
News National
While the carmaker sold 46,037 units in November, its April-November 2022 total at 363,704 units are just 9,434 units ...