Showing results for "Toyota Motor"
The Mobility Services Platform leverages the reliability and scalability of AWS' global infrastructure.
The company expects that its consolidated vehicle sales for the fiscal year ending March 31, 2021 will be around 7 mil...
The fifth-generation eDrive unit set to make its debut in the BMW iX3 is also fully integrated into the BMW i Hydrogen...
The system uses AI to achieve advance accident detection and enable visualisation of driving conditions such as drivin...
Toyota clocks 11866 units of domestic sales in October witnessing 6 percent de-growth over last year.
In a bid to strengthen competitiveness in powertrain and future growth areas, Denso is exploring increasing its stake ...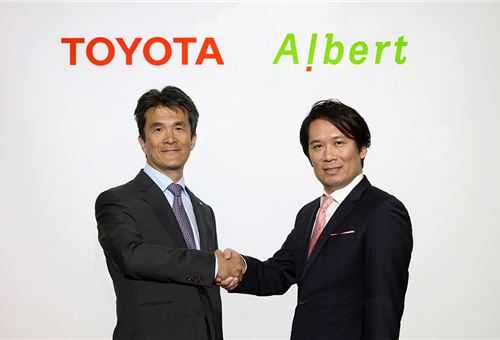 Toyota collaborates with the data analysis company to further Accelerate the development of automated driving.
Hybrid sales are gaining pace: year-to-date hybrid sales have increased by 45% versus the same period last year (Janua...
The changes follow Toyota's executive and management rotations that take place regularly at global, pan-European and n...
Yes, you read it right. The carmaker wants its batteries back. With 91 percent of its hybrid batteries being successfu...