Showing results for "Nissan"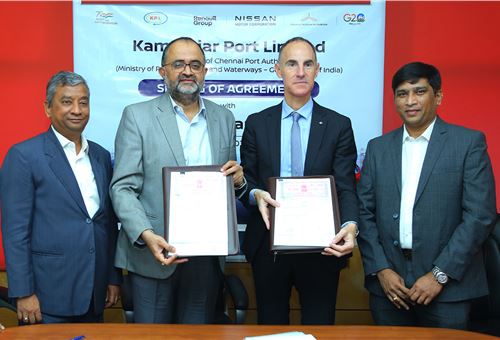 Since 2010, the Alliance has exported over 1.15 million cars from Kamarajar Port; the agreement builds on the existing...
A 3-in-1 powertrain prototype, which modularises the motor, inverter and reducer, is planned for use in EVs. A 5-in-1 ...
The big picture for both Nissan and Renault India includes expansion of product portfolios supported by extensive inve...
Two BEV heavy-duty, Class 8 trucks are delivering new Nissan cars from the Port of Los Angeles to dealerships in the L...
Previously announced 'Ambition 2030' strategy's 23 electrified vehicles including 15 EVs now stands expanded to 27 new...
Renault-Nissan Alliance to explore electrification avenues in India along with scrutinising opportunities to collabora...
Dealer preparation for new models to begin immediately; next major investment will be in customer experience; there wi...
In what promises to be a new chapter for the Franco-Japanese alliance in India, the company is going to develop, manuf...
Alliance partners rejig their JV stake to 51:49 with Nissan holding the majority. The additional R&D activities will c...
While the focus will stays on the mainstream internal combustion engine market with the B-segment SUVs, on the electri...