Bajaj Auto equips entry level Platina 110 with ABS
Priced at Rs 65,926 (ex-showroom Delhi), this is the only motorcycle in its segment to offer life-saving ABS braking technology.
Bajaj Auto equips entry level Platina 110 with ABS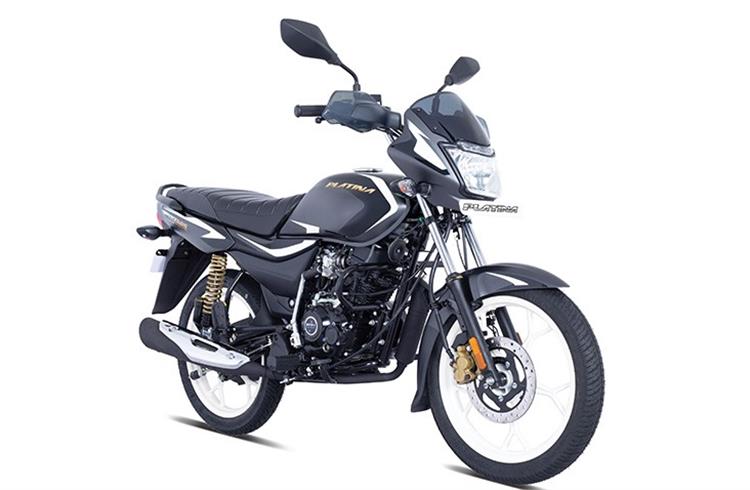 Bajaj Auto equips entry level Platina 110 with ABS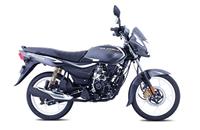 In a move aimed at safer mobility for motorcycle riders, who are amongst the most vulnerable to road crashes, Bajaj Auto has launched the new Platina 110 commuter motorcycle which, importantly, comes equipped with a segment-first ABS (Anti-lock Braking System). The new Platina 110-ABS is priced at Rs 65,920 (ex-showroom Delhi).
As is known ABS braking technology provides for best-in-class braking that prevents skidding or loss of control in sudden-braking scenarios. Bajaj Auto says the ABS, which is coupled to a 240mm front disc brake, "makes the new Platina its segment's safest bike."
Anti-lock braking or ABS involves an electronic controller that monitors the wheel speed under sudden or extreme braking, and through a feedback loop, releases and reapplies the brakes, faster than any human intervention can manage. In doing so, the system works to prevent 'locking' of the wheel, that otherwise may cause loss of control or skidding.
Along with ABS, the Platina comes equipped with a ComforTec package that includes quilted seats, a Nitrox spring-on-spring suspension as well as tubeless tyres to offer unparalleled comfort on the road.
The Platina's 115cc, four-stroke, single-cylinder, air-cooled engine with electronic injectiondevelops maximum power of 8.6 PS at 7000rpm and 9.81 Nm torque at 5000rpm.
Commenting on the new product, Sarang Kanade, President – Domestic Motorcycles Business Unit, Bajaj Auto, said: "The new Platina 110 ABS offers unmatched safety by offering riders complete control over unforeseen braking scenarios. We hope that millions of Indians who ride across varying terrains and roads of the country would take cognisance of the need to keep themselves and their loved ones safe and upgrade to the best-in-segment braking technology. The brand Platina over 7 million satisfied customers as a testament to its segment-leading attributes. Now with the addition of ABS, it remains a generation ahead of its competitors."
India is easily the world's most dangerous country in terms of the sheer number of road accidents and corresponding fatalities and injuries arising out of them. The country has one of the worst road safety records in the world with a total of 150,000 people being killed, while over 450,000 people get injured in road crashes every year, thereby resulting in social-economic losses from accident deaths equivalent to a shocking 3.14 percent of GDP every year.
ALSO READ
Road crashes in India sharply increase poverty and debt: World Bank

Indian and global road safety experts urge higher priority for safer mobility
RELATED ARTICLES