Harley-Davidson and Geely subsidiary to make small bikes in China
First product to be 338cc motorcycle which will go on sale in China by end-2020; Harley-Davidson to get access to Geely-owned Benelli's network in India.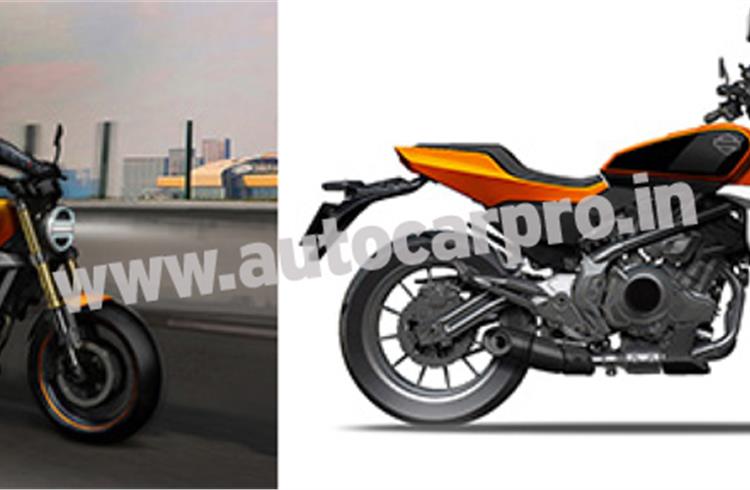 American motorcycle maker Harley-Davidson has finally found its partner to make smaller-displacement capacity bikes. And it is a Chinese company – Zhejiang Qianjiang Motorcycle.
As per official documents for the long-term cooperation agreement accessed by Autocar Professional, it is learnt that the partners are looking to explore business opportunities starting with the Chinese market, while also expanding to other Asian markets as well.
The companies plan to develop two motorcycles with the first product being a 338cc bike. In addition, they will also manufacture other-displacement motorcycles, cooperate in equipment and supply chain optimization, and extend their partnership to other Asian markets.
While not much is known about Zhejiang Qianjiang Motorcycle, what's interesting to note is that Chinese car major Geely has a majority stake in it and that Qianjiang also owns the Benelli brand of motorcycles.
As is known, Harley-Davidson which was scouting for a strategic partner in India, one of its high priority markets, and was working on a new modular 500cc-1200cc middleweight motorcycle to attract a new set of customers. However, despite its legacy and iconic brand standing, Harley-Davidson has been struggling to sustain growth and as a result has seen a drop in its revenues in the past three years. Now, the partnership with Zhejiang Qianjiang Motorcycle could be a game-changer for the American major.
L-R: Luke Mansfield, chief strategy officer, Harley-Davidson with Yu Wei, chairman, Qianjiang Motorcycle. (image courtesy: newmotor.com.cn)
The 'More Roads to Harley-Davidson' accelerated growth plan is intended to expand access to the Harley-Davidson brand to more riders to drive incremental sales – both of the new small displacement motorcycle and also of traditional Harley-Davidson products currently offered in Asia. Continuing to capitalise on growth opportunities in Asia is key to the company achieving its 2027 objective to grow its international business to 50 percent of annual volume.
Commenting on the agreement, Matt Levatich, president and CEO , Harley-Davidson, said: "Harley-Davidson has always been about inspiring riders around the world. Our 'More Roads' plan is all about bringing our brand of freedom to more people, in more places, in more ways. We're excited about this opportunity to build more Harley riders in China, one of the world's largest motorcycle markets, by creating new pathways to our brand."
"We are pleased to collaborate with Harley-Davidson," said Dongshao GUO, General Manager, Qianjiang. "We have proven manufacturing capability and experience in China, and we are committed to improving the experience of motorcycling for riders in Asia."
Luke Mansfield, chief strategy officer, Harley-Davidson; Yu Wei, chairman, Qianjiang Motorcycle and Guo Dongyu, general manager, Qianjiang Motorcycle and team at Harley-Davidson Asia Pacific Headquarters. (Image courtesy: www.newmotor.com.cn)
India on Harley-Davidson and Zhejiang's radar
As per the agreement by the two bikemakers, Harley-Davidson and Zhejiang will "cooperate for Asian markets that include Thailand, Indonesia, Vietnam, Philippines, Malaysia, Japan, India and Australia. The 338cc motorcycle will first go on sale in the Chinese market by end-2020 and will be manufactured by the Asian bike maker, which is essentially to ensure the product is competitively priced.
Qianjiang will be responsible for purchasing parts as per the relevant specifications and will assemble it at its Wenling factory. It will also be responsible for getting Chinese certification, so that the new made-in-China Harley-Davidson models can be sold in the domestic market.
The four-year pact sees some exceptions. Both partners have agreed to cooperate in development of ICE-engine two-wheelers but when it comes to their electrification strategy, there is no formal agreement to develop an electric two-wheeler.
Since Qianjiang also owns the Benelli brand and has an operational tie-up in India with Mahavir Group, a pre-existing joint venture in India where the Chinese company provides parts to manufacture, assemble and sell Benelli motorcycles in India, it will not be considered a violation under the agreement.
What's more, to avoid any potential conflict in the electric mobility segment, if Qianjiang plans to manufacture any electric two-wheeler with a Harley-Davidson competitor, the American company will get priority cooperation rights over the same.
Lastly, Harley-Davidson will also get exclusive rights to utilise Qianjiang's retail presence. The Chinese brand will also create a separate Harley-Davidson sales area within the company's selected premium point of sale, where Harley-Davidson can choose to use the selected retail distribution point (shared sales point). It could also have a separate sales operation at the selected point of sale, which can be accessed through a separate entrance.

Harley-Davidson also plans to utilise the Benelli retail distribution point when sharing the point of sale, in addition to Qianjing's other retail distribution points.
Also read: Harley-Davidson India launches summer internship programme
Harley-Davidson India launches 2019 Forty Eight Special, Street Glide Special
RELATED ARTICLES