Exclusive: Thrust on engines to propel Cooper Corp's next phase of growth
Satara-based manufacturer, which has 80% of its revenues from the auto component business, looks to expand its portfolio with high-capacity non-auto engines of up to 1MW and also more than double revenues over the next two years.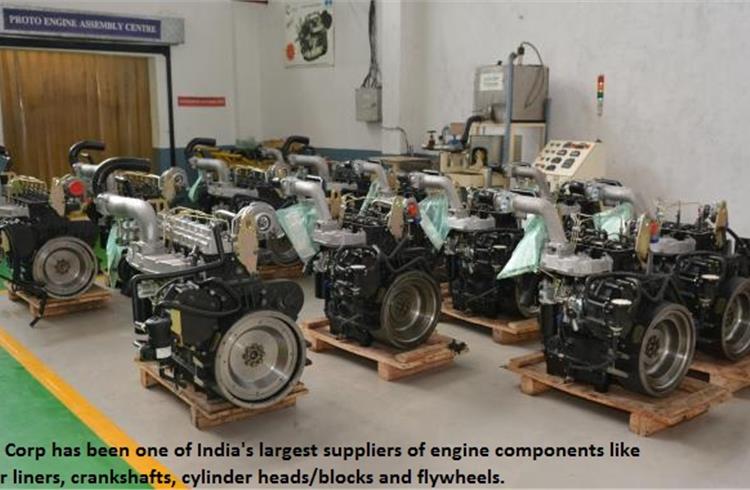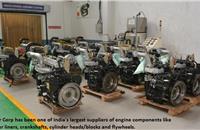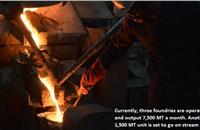 A strong manufacturing heritage, well equipped modern facilities, a passionate workforce and an able leader in Farrokh N Cooper, have established Satara-based Cooper Corporation as one of Maharashtra's leading home-grown auto component manufacturers.
From graduating in agriculture to being at the helm of a manufacturing business, it hasn't been a breezy ride for Cooper, who took charge at a very young age after the accident of his brother who set up the company. He had to start from scratch and while the journey from farm to the factory has not been an easy one, it surely has been satisfactory.
"We were taught in agriculture college that there are four elements of business – land, labour, capital and management – you need all four to be successful," says Farrokh Cooper, chairman and managing director, Cooper Corporation, when asked about his mantra for success.
And a success story it has been, with a turnover of Rs 600 crore in 2015-16, the company has treaded the growth path consistently and is among the largest suppliers of engine components like cylinder liners, crankshafts, cylinder heads/blocks and flywheels.
However, for Cooper, it is all about improving and setting the benchmark even higher. Even at the age of 72, he continues to scope for newer avenues to propel the business to newer heights.
One such avenue is the expansion of the company's engine business and Cooper Corp is now well poised for the next round of growth with the introduction of large-capacity engines for Genset and industrial applications.
"We have to have the full range, so we are going from agricultural pump sets to high-capacity engines right up to 1 MW. We have our own foundry, we make our own crankshafts along with all types of castings and we machine them ourselves as well. So it is integration for us. At the moment, we are making engines of up to 250 kW but by the end of the year we will introduce our 1 MW engines," says an excited Cooper.
With this planned foray into larger engines, which are also compliant for CNG applications, the company is planning to tap a segment which is fast growing and hopes to more than double its revenues over the next two years.
"All our lives we have been making components and when you apply the same discipline to making engines, it reflects in the quality of the product. We manufacture 70 percent of the components used in our engines here itself, so it is a big USP of our products," he explains.
At present, the automotive component business contributes to nearly 80 percent of the company's revenues, with the remaining 20 percent coming from the engine business. With the addition of the new engines, the business mix is likely to settle at 50 percent each for components and engines over the next two years, says Cooper.
Eyeing the tractor market
Apart from expanding the engine business, Cooper Corporation is also set to enter the tractor business, with the first batch of products scheduled to hit the markets next year. As reported earlier by Autocar Professional, the company plans to cater to the entire gamut of agricultural applications and is planning to launch tractors with capacities ranging from 20-90hp.
While holding his cards close to his chest for now, Cooper says that the progress is going as per schedule, and adds that the tractor business has tremendous potential both in India and abroad. However, much will hinge on the monsoon this year, as two successive years of scanty rainfall have severely hit the industry. The MET department though has given good tidings for 2016.
Cooper Corp's 11 factories have over 3,500 people on its rolls, making it the largest employer in the region. With its own foundries to casting facilities and engine assembly units, Cooper has not only created a manufacturing ecosystem that is at par with global standards but has also put the quaint little town of Satara on the global map.
INTERVIEW – Farrokh Cooper, chairman & managing director, Cooper Corporation
What has been your success mantra?
Honesty, transparency, focus and integrity!
How do you manage to imbibe these values in the people around you?
People are basically good! If you tell them that we want to do things in a certain way they follow you and those who don't they are free to go.
Every day I have meetings with my team and people till the second-third level of each division. We discuss things like production and finances. I talk to them and they like being talked to. They like being noticed. My job is to energise them and it is they who take us forward.
Have you ever thought of moving out of Satara and expanding your footprint in other locations? Has there ever been that temptation?
You get government subsidies here, which are worth crores of rupees. You get good labour here and the cost of labour is half of that in Pune. We have good communication and no pollution. If you're a big frog in a small pond, you are noticed more than a small mosquito in a big city. There is a place for everybody, so why congest?
From my grandfather's time we have had a standing in Satara, we have respect and everything else. There were formerly 200 Parsis in Satara at one point, but everyone sold out and now it's just our family of five people which remains here. You have to decide where to put your roots. I did my schooling in England, from age 9-15. After a point, I got so fed up that I wanted to return and I did come back because my roots were here.
What has been the biggest advantage of being located in Maharashtra?
Satara falls in the D-zone under the government's guidelines, so if you have a project where you tell the government that you could invest either Rs 200-300 crore or employ 500 or more people and submit your project. Once it is passed and you start production, the government returns your fixed assets (capital) by way of exemptions on taxes. If you have invested Rs 200 crore and operations have started, you don't pay taxes and can avail other benefits that the government packages till you recover the cost of your project. So your project is essentially free if you employ more than 500 people or invest that prescribed amount.
The Maharashtra government is encouraging players to set up projects and invest in the state, and getting permissions is very easy. They are really proactive.
RELATED ARTICLES