'FAME II can popularise premium electric bicycles': GoZero Mobility's Ankit Kumar
With the rising popularity of electric two wheelers, three wheelers and cars, e-bike makers like GoZero Mobility are looking to make headway in the naïve electric bicycle market of India.
GoZero Mobility founder, Ankit kumar, at the launch of GoZero mobility's two products - One and Mile - in India
The British e-bike maker entered India to cater the premium market of high performance e-bike segments in India
Ankit Kumar, founder and CEO, GoZero Mobility
GoZero Mile is powered with 300Wh lithium battery pack
GoZero One is powered by a 400Wh lithium battery pack
GoZero has plans to source the components from Indian vendors
The British brand believes that the new FAME scheme will scale up the popularity of electric mobility in India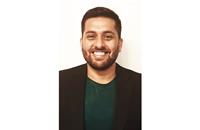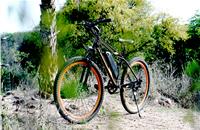 On 28 February, the Indian government revealed its plans to outlay Rs 10,000 crore for the second phase of 'Faster Adoption and Manufacturing of Electric Vehicles' (FAME) policy. Drafted with the prime purpose of promoting electric mobility in the country, the scheme was launched on April 1, 2019, and will be implemented over a period of three years. In an exclusive interaction with Autocar Professional, Ankit Kumar, founder of electric bicycle company GoZero Mobility, revealed how the new policy from the government made the Indian market even more promising for the British company.
Explaining the timing of GoZero Mobility's entry in India, Ankit explains, "We want to create a new category in India, that of e-bikes, which exists between bicycles and scooters/motorcycles. We see this is an appropriate time for us to be here in India, especially after the government's commitment towards electric mobility through FAME II and the scheduled leapfrogging from BS IV to BS VI in the two-wheeler category. Both these initiatives are going to create opportunities for e-bikes and other mobility products. We are not directly benefited by the government incentives, but FAME II is going to solve the major bottleneck and we expect it could create more awareness in the end users towards electric mobility."
The British e-bike maker that claims a global supply chain of vendors from the UK, India, Spain, China and Taiwan has tied up with Kirti Solar (KSL) in India for manufacturing activities. They aim to localise components and maintain the quality balance. Their production strategy includes mechanical components from India and Spain, digital display from the UK and Taiwan, battery vendors from India, Taiwan and China and motors and controllers are being planned from Indian vendors as well. The strategy seems feasible for electric mobility as FAME-II focuses on heavy localisation of EV parts.
With the core ideology to accelerate the global transition towards sustainable mobility, Ankit aims to sell 3,000 units in India in 2019 and will scale it up to 15,000 units in 2020. With the current production capacity at 20,000 units per annum, GoZero Mobility aims to increase it to 100,000 by 2021, either at the same facility of KSL in Kolkata or with a new facility.
GoZero will be branding its two products 'One' and 'Mile' as premium lifestyle products with performance as the prime attribute. According to the company, One is powered with 400Wh lithium battery pack which is optimised to provide 60km of range on a single charge. GoZero Mile is powered with 300Wh lithium battery pack which provides 45km range.
Also read: 'The future is shared mobility, rather than a vehicle's ability': Deepak VS
Revealed: Timeline for localisation of EV parts to avail FAME II subsidy
Government outlines criteria for EV subsidy, battery capacity replaces 20% vehicle cost cap
ACMA, SIAM and IEEMA to leverage FAME-2 for xEV components and charging infra
FAME India Phase II outlay of Rs 10,000 crore gets government approval
RELATED ARTICLES