China keen to up the ante in driverless car technology
The world's largest car industry wants to fast forward new tech developments while strengthening its fundamentals to grow in a challenging environment.
China, the world's second-largest economy and the largest car market, is preparing itself to live successfully in a 'new normal' environment of growth rates much lower than the growth rates that the country has been witnessing for many years.
There seems to be a serious reorientation taking place in the industry. A reorientation to grow the conventional business through new approaches and to tap the opportunities in emerging unconventional mobility solutions. In addition, Chinese industry captains are looking for ways to go really global.
China wants to be the leading hub for technology in the areas of electric vehicles and connected cars. Electric vehicles (EVs) or New Energy Vehicles (NEVs) as they are called here, sold over 330,000 units in 2015, a huge jump over the 87,000 units sold in 2014. That makes China the second largest EV market in the world. The USA is the largest.
Growing competition, both in the domestic and export markets, and a slowing growth rate have made Chinese OEMs, many of whom have been dependent on joint ventures with global OEMs in China, look at ways to reinvent themselves for growth in a fast-changing automotive world. Also, with the central government's clear policy to promote EVs, due to pollution levels reaching alarming levels in many parts of the country, the industry sees this as a good opportunity to enhance their capabilities and compete better in the 'level playing field' of electric vehicles, where no player has a huge lead in terms of history of building electric vehicles. The field becomes, even more, level when the mega trend of connectivity is added. "We have our own IP. Our scale is big enough to support the development of NEVs," says Wang Xia, chairman, China Council for the Promotion of International Trade, Automotive Committee.
NEV-er say never
Experts say that the focus on NEVs along with connected cars by the Chinese industry is a smart move as the chances of success in this field are better than in the conventional market of vehicles with internal combustion engines. Also, the changing industry landscape does not point to a bright picture for combustion engines in the long run.
Industry players want to gain more customer confidence on EVs by addressing the 'bottleneck' of battery autonomy and striving for higher level of customer satisfaction. Taxi operators are being focused on as they are 'crucial' for the EV industry's growth.
China is tipped to be the leading market for driverless car technology IHS Automotive predicts sales of 4.5 million autonomous vehicles in China by 2025. Seen above is Changan's first driverless car which did a 2,000km Chongqing-Beijing run in April this year.
Changan, the leading player among Chinese OEMs with a share of 27 percent, had drawn up a strategy in which driverless car tech along with EVs has a major role. Zhu Huarong, president, Changan Automobile Co, says, "Electrification and intelligence are not only the trends for the Chinese auto industry, but also for the auto industry all over the world. Nevertheless, I hold a more positive attitude towards driverless vehicles, for it will benefit all of us. The era of internet creates an unprecedented opportunity for Chinese automotive brands." Changan has already demonstrated its capabilities in driverless car technology by conducting a 2,000 kilometre drive from Chongqing to Beijing in April this year.
He also said that in the near future, Changan Automobile will speed up the development of NEVs and spend 18 billion Yuan to produce 34 types of products in the area of intelligent vehicles. "6-5-4"is the focus of Changan's strategies – 6 platforms, 5 core technologies, and 4 stages to achieve success.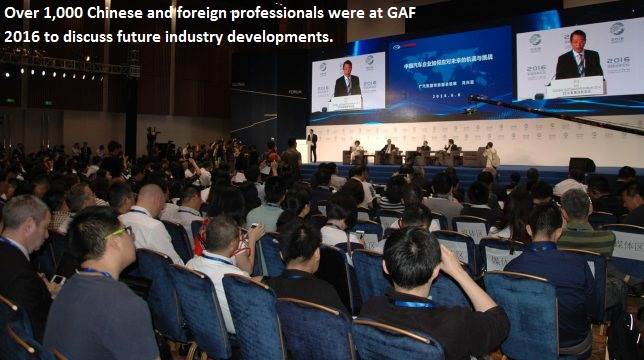 What is helping Chinese vehicle manufacturers and suppliers to develop new age mobility solutions is also the huge amount of big data from the base of 660 million internet users, and a large number of tech-savvy young customers in the country. "The Chinese have an edge in analysing big data," says BVR Subbu, director, Beyond Visual Range - Strategy Consulting and former president, Hyundai Motor India.
"We have been investing in NEV technology for over a decade," says Shu Youxing, GM, BYD Auto Sales. BYD wants to tap NEVs to go global. Youxing says BYD has 16,000 engineers with 12,000 patents. BYD wants to "promote Chinese technology globally". And this company is not the only one to have such a goal. Speeches by many top representatives of Chinese OEMs at the Global Automotive Forum in Chongqing, which was held on June 6-7, reflected similar ambitions. Chinese OEMs are joining hands with domestic internet companies to develop connected and driverless cars. BYD signed a "strategic cooperation" pact with Chinese company Alibaba in July last year. Baidu, a major internet company in China, is also working on driverless car technology.
Even as the big data generated by the 660 million internet users in China may sound impressive, Jack Perkowski, founder and managing partner, JFP Holdings, points out that the number is set to grow significantly as internet penetration in China stands at 52 percent currently. Perkowski has been operating in China since 1992 and has seen the evolution of the Chinese automobile industry, which has grown from 1.5 million units in 1995 to 25 million units last year. He is of the opinion that in the coming years China will be a major hub for NEVs with connected features.
General Motors, which is a leading player in the Chinese car market, sees a "confluence of connectivity, electrification, sharing and autonomous technologies" in the coming years. "Efficiency is going to be the driver of change," says Michael Ableson, VP – strategy and global portfolio planning, GM. It won't be surprising if China becomes GM's biggest market for such solutions too.
Suppliers bullish on connected and driverless cars
Suppliers are bullish about the prospects of China in the arena of connected and autonomous driving cars.
Simon Yang, president, Delphi China, says, "China can emerge as the first market for fully automated driving." "Young customers demand new technologies way faster than guys like me and they are even more demanding compared to mature markets," says Enno Tang, head of chassis & safety division, Continental China. What also makes suppliers and vehicle manufacturers bullish about China's chances of taking a lead in the global market for new technologies like EVs and autonomous/connected vehicles is the central government's strong push on NEVs, consumer demand for new technologies and fast adoption of new trends.
Internet firms in the fray
In China's quest for success in the new age mobility solutions, technology companies are getting increasingly active in the country. If Google and Apple are busy working on driverless cars in the USA, then Baidu and Alibaba are maybe equally busy in projects in China.
Baidu, for example, opened a 'deep learning laboratory' in 2013. Sun Yongi, deputy GM of Baidu's Autonomous Driving Unit, thinks that artificial intelligence can explore unexplored domains. "In the future there can be intelligent traffic light," he says. These intelligent traffic lights would change their pattern, depending on the level of traffic flow, to enhance traffic efficiency and convenience. Before that may become a reality, Yongi and his team will persuade consumers to believe that driverless cars are safe. However, he recognises that potential network breakdowns or breach of security are issues that need to be addressed and Baidu wants to do it in the designing stage. "In the future, if we achieve the goal of completely autonomous driving, travelling expenses would be cut down to one-third of that of taxis," says Yongi.
SAIC Motor, China's largest carmaker, struck a strategic cooperation pact with Alibaba in July last year so that it can become "an automobile company with IT capabilities."
A new auto industry
As China enters its 13th Five-Year Plan period, its automotive industry is preparing for some major changes. As SAIC's president Chen Zhixin, inspired by a Chinese novel Besieged City, says, "We are like residents in a besieged city. We are trying a build a new city." SAIC and some others are trying to transform from conventional manufacturing companies to comprehensive service providers.
This year's conference was based on pivoting to a new era of development – China opportunities: the 13th Five-Year Plan and Made-in-China 2025.
After more than a decade of very strong growth, China's auto industrial demand is now moderating and the outlook for the coming years is highly uncertain. Slower growth, overcapacity and intense competition have been putting pressure on revenues and profits. Foreign OEMs may have felt it the hardest in 2015. Perkowsky says that global companies operated below capacity for the first time, last year.
There are challenges but industry leaders do not see them as too challenging yet. "We see the sustainability of the auto industry in China, so we hold a positive attitude towards the 13th Five-Year Plan. The Chinese market is the biggest and the most attractive market in the world, and the biggest market for high-end brands," said Hubertus Troska, Management Board member, Daimler AG. Troska says that despite the entrance of internet enterprises and changes in economic trends intensifying market competition, the best era for the auto industry is "yet to come". The trend of car sharing, he says, could play a major role in the coming years. Chongqing is the first market in China, and Asia, where Daimler launched its car-sharing service Car2Go in mid-April 2016. In less than two months, it bagged 78,000 customers!
Local brands up the ante
The contribution of the Chinese market to the global automotive sales has increased from 8.8 percent to 27 percent in the past few decades. In contrast to global brands, local brands have not tasted great success even as their share in the market in recent years has reached nearly 30 percent. Chinese brands are facing more intense competition than the global ones. "It is said that compared with other brands, Chinese brands possess advantages in costs, which is actually not true. Our real costs are the same with other brands, but our price is less competitive than others," says Huarong. Most Chinese brands, he says, operate in segments with cars priced at 80,000 RMB (Rs 8.14 lakh) or below.
As the world's largest car industry moves into a new age, its decision makers are brainstorming on the right routes to a successful and sustainable future. Subbu, who is credited for playing the lead role in establishing brand Hyundai in India, says product technology based on consumer insights and exceptional support aided by big data is a must. He also adds that Chinese OEMs should avoid extreme price competition in overseas markets as it would leave them and their suppliers with hardly any or no money for product development. He adds that Chinese OEMs should focus on building global organisations with local teams instead of globally present Chinese companies.
Economists and analysts have some word of caution for the industry. Ashvin Chotai, managing director, Intelligence Automotive Asia, says that factors like congestion and city level restriction on registrations will put a cap on car demand. Consolidation in the Chinese industry has been talked about on multiple occasions. Chotai feels an industry shakeout will be a "slow process". He also adds that new entrants like internet companies will have a "lion's share" in the autonomous car industry.
There are some big challenges for the Chinese industry but there are also opportunities to be had. Deloitte China's chief economist and partner Xu Sitao says that there could be some "explosive growth" in Tier 3, 4 or 5 cities in China. Sitao doesn't think that a 6-7 percent GDP growth is possible in China. The projection under the 13th five-year plan is at least 6.5 percent.
It is natural that a country of China's size may have challenges that many smaller economies may not be able to face successfully. But with some serious brainstorming and unconventional strategies, some of the success stories could be case studies for the world.
RELATED ARTICLES