Recent Articles Published by Brian De Souza
Evera, which provides app-based EV cab service services in New Delhi, to take delivery of the premium all-electric e6 ...
BYD Atto 3 to come factory-fitted with 18-inch quiet and energy-saving EcoContact 6 Q premium tyres; in 2022, nine of ...
The new variants with the rider connect console will enable turn-by-turn navigation and Bluetooth calling functionalit...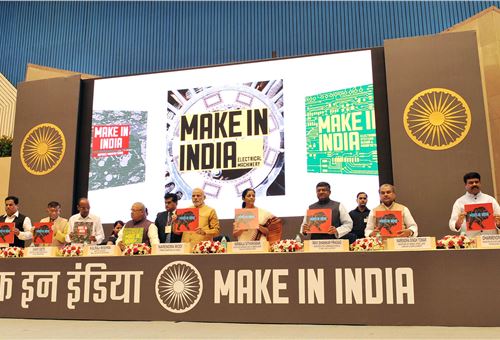 A new Scorpio and other launches and the 'Make in India' campaign kicks off
Mahindra & Mahindra (M&M) launched its much-awaited Scorpio facelift today, the first major upgrade for the SUV that i...
Exports are an important part of Volkswagen India's strategy to make its India operations more cost-effective going fo...
Delegates at the Society of Indian Automobile Manufacturers' (SIAM) annual conventions have been used to politicians' ...
Towards the end of next week, Mary Barra, General Motors' CEO will be in India to visit her company's facilitiesat Hal...
The Competition Commission of India's 215-page report says OEMs mark up parts and do not make spares freely available,...
Frost & Sullivan's two-day conference last month in Bangalore on 'Supply Chain Transformations 2014' threw up interest...