TOP STORY
India Auto Inc well set for a strong FY2024, dispatches 11.61 million units in H1
Autocar Pro News Desk

16 Oct 2023
At halfway stage in the ongoing fiscal year, vehicle manufacturers in India have achieved 54.77% of FY2023's 21 million units; while the PV and three-wheeler segments are providing the fireworks, demand is returning to the two-wheeler secto...
Read more
LATEST
BMW Motorrad India has already achieved 93% of its record 7,282-unit sales in CY2022; while the 310cc series accounts ...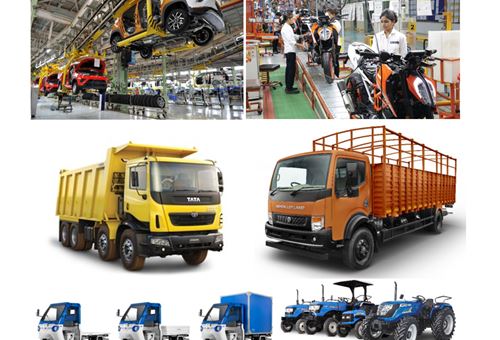 With all vehicle segments – 2-wheelers (up 7%), 3-wheelers (up 66%), PVs (up 6%), CVs (up 3%) and tractors (up 14%) – ...
Two-wheeler sales rise 22% to 1.31 million units as rural demand kicks in; while three-wheelers clock best-ever monthl...
With nearly 64,000 units retailed in September, the electric two-wheeler industry in India is closing on the monthly s...
Though September 2023 sales at 357,151 units were flat for the Korean carmaker, cumulative January-September numbers p...
An expanded stable of electric cars and SUVs and rising consumer demand for EVs sees the company achieve 79% of its en...
Demand grows for CNG-powered passenger vehicles and three-wheelers, which together account for 77% of total industry s...
Launched in January 2020, demand accelerates for TVS Motor Co's sole electric scooter; 96,151 units have been sold in ...
Launched on October 2, 2020, the modern avatar of the iconic off-roader which now appeals to a wider audience with its...