TOP STORY
Top 10 motorcycles – FY2018 | Honda's 125cc CB Shine outsells Hero's Passion
Autocar Pro News Desk

20 Apr 2018
With YoY growth of 13.69 percent, double-digit growth returns to the bike market after five long years. This recovery comes on the back of growth across many sub-segments, particularly the 100-200cc commuter bike category.
Read more
Analysing the growing popularity of the mid-size motorcycle segments in India.
The Japanese carmaker sold a total of 470,584 units globally. 88 percent of the total vehicle sales came from outside ...
The CV industry continues its strong growth story on the back of economic reforms that has led to a strong focus on in...
The Indian automobile industry seems to be in a jovial mood and looks to prolong the positive trend it reflected in CY...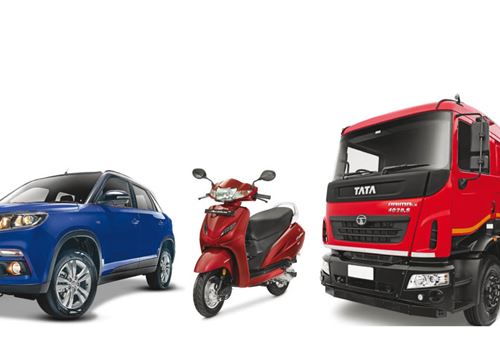 While November 2017's sales reflect strongly on lower year-ago numbers, the fact is that the economy is recovering, co...
The continued surge in demand for SUVs, particularly in July due to GST-driven price reductions, sees Maruti further i...
In FY2017, despite growing competition, Mahindra & Mahindra retained its tight hold on the country's pick-up segment w...
The cash crunch-hit segment reported total domestic sales of 12,62,141 units, down 7.39 percent year-on-year (YoY) in ...
The domestic two-wheeler industry could clock impressive year-on-year growth of more than 10 percent in FY2017, if the...