Analysis: Why Ford called it quits in India
Another one bites the dust with Ford announcing its intent to stop manufacturing in India. It joins General Motors which had taken this decision earlier. Are policies to blame or are some companies just not up to it coping with the challenges of the Indian market? Murali Gopalan dwells upon this issue.
Despite being in India for 25 years, Ford, which manufactured five models locally, has a meagre 1.7 percent PV market share. The EcoSport is its best-selling model and India's most exported model.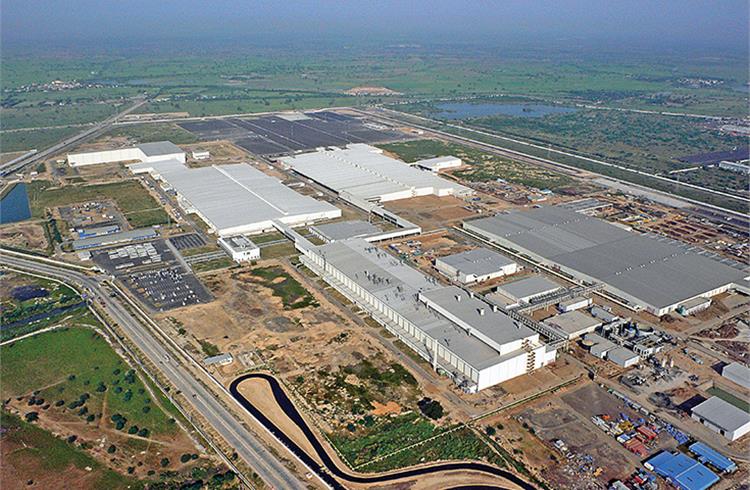 Ford set up its vehicle assembly and engine plant at Sanand in Gujarat in 2015
On March 22, 2018, Ford and Mahindra signed MoUs to co-develop midsize and compact SUVs, electric vehicle and connected car solutions. In less than two years, M&M pulled out of the plan.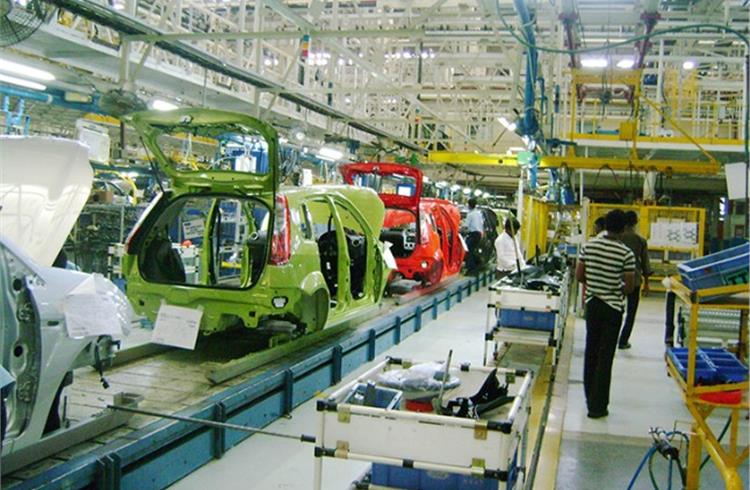 Grossly underutilised 440,000 units capacity at its two plants. In FY2021, Ford India produced only 88,805 units – that's barely 20 percent – and sold 48,042 in the domestic market.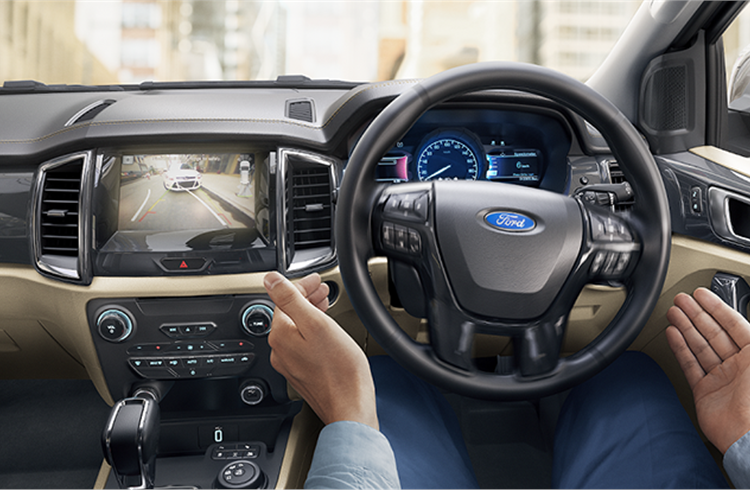 With Ford India unable to come to grips in terms of steering its future growth in India, the only option was to cut its accumulated losses of $2 billion over 10 years.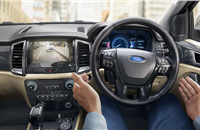 Another one bites the dust with Ford announcing its intent to stop manufacturing in India. It joins General Motors which had taken this decision earlier. Are policies to blame or are some companies just not up to it coping with the challenges of the Indian market? Murali Gopalan dwells upon this issue.
At one level, the news was not exactly unexpected. For some weeks now, speculation was rife that it would only be a matter of time before Ford brought down the curtain down on its India story — one in which it had little to show despite being around for 25 years.
Since the time the American carmaker along with Mahindra & Mahindra jointly dropped a bombshell on the eve of the new year 2021 to announce that they would no longer be pursuing their alliance, the die had been cast. The two companies had in October 2019 made it known that they were teaming up for a host of initiatives including joint product development, electrification, exploring new markets and so on.
This was some months before Covid-19 was scheduled to make its lethal presence felt worldwide and by the time it had scorched the global landscape, companies across the world were gasping for breath. Businesses had been ravaged and it was now time to set the house in order again.
A new leadership team at M&M was of the view that it was time to cut back on needless spends which were yielding little in return. SsangYong was one such: it was a buyout that was proving to be a huge strain on the Indian SUV maker. The other casualty was the JV with Ford.
The latter was thinking on the same lines too. It now had to tighten its belt and realised that there was just no point throwing money all over the place especially in the aftermath of the pandemic. Additionally, there were new global challenges to reckon with like electric mobility which needed huge investments. Ford had tied up with Volkswagen to take this story forward and in the case of India, it was impossible to go it alone without M&M.
Within days of the duo making this dramatic announcement, Ford decided to shut down its manufacturing operations in Brazil simply because it was not financially viable. India was clearly next on the line even while the local management pulled out all the stops to find solutions like new partners in the manufacturing operations. When all avenues had dried up, it was only a matter of time before Dearborn would call it a day in India.
Chennai, Sanand workforce stare at uncertain future
To that extent, even while the news was not a complete surprise, it still left a whole lot of stakeholders shellshocked. Nearly 4,000 employees at the Chennai and Sanand (Gujarat) plants are now staring at an uncertain future even while they are bound to get a relatively large lump sum amount as their severance package. This is not likely to satiate their larger requirements of a permanent job which in today's times is a tall order.
This is similar to the situation at General Motors' workforce at the Talegaon plant near Pune which is still holding its ground and refusing to accept the package offered to them. Complications could arise at Ford too — workers are not going to be content with what they get as a golden handshake and protests are inevitable.
This will be more pronounced at the Chennai plant which has a lion's share of the manpower and it remains to be seen if the Tamil Nadu government will step into the picture. None of this will have a bearing on Ford's decision and, as is the case with business closures, it will leave behind a trail of anger and sorrow.
Statistics will also show that the list of exits in the automotive space is growing in India. It began 24 years ago with Peugeot which is now back in its new avatar as Citroen, followed by Daewoo and then, more recently, GM. In the heavy commercial space, MAN Trucks shut down its India operations while Harley-Davidson was the big ticket exit in two-wheelers (even while it is now attempting a comeback of sorts by way of a lifeline from Hero MotoCorp).
This kind of news can be interpreted in two ways: one that it is bad publicity for India which is perceived as one of the most promising automotive markets in the world. If big brands like GM and Ford cannot survive here, a section of industry experts will rightly argue that the country has not given them the breaks they needed.
After all, little has been done to address issues on heavy tax levies like the GST which should ideally be reduced from the present level of 28 percent to 18 percent. The other issue, experts will add, pertains to ad hoc policies like jumping directly from Bharat Stage IV to VI within a three-year timeframe without any thought on what this means to automakers.
There are a host of other problems to be reckoned with like the absence of a template for electrification where the goalpost has constantly been shifting. After all, it was not too long ago when NITI Aayog told top two-wheeler makers that they would have to junk their internal combustion engine motorcycles of under 150cc by 2025 and embrace electric. The idea was fortunately scrapped but the fact that a section of policymakers could even think of something so drastic worried the auto industry.
Hyundai-Kia a hit while American OEMs quit
While each of these arguments is absolutely valid, there is a section of observers who will then point out that companies like Hyundai are not complaining. After all, the Korean brand has been around as long as Ford and is a formidable force to reckon with in the market. Hyundai was an unknown entity when it announced its India intent in the 1990s whereas Ford and GM were global heavyweights. Yet, it succeeded and has not once shown any signs of complacency.
Today, Kia is also part of the Indian motoring landscape and in a short time span has already grown from strength to strength with two successful SUVs in the form of the Seltos and Sonet. The brand is part of the Hyundai Motor Group and the joint Korean powerhouse is literally on a roll.
Sure, Suzuki continues to be the market leader and is now in a partnership with Toyota for India but that will not deter the Hyundai-Kia combine from firing on all cylinders during the course of this decade. "If Hyundai and Kia can succeed, what has prevented GM and Ford from going the extra mile too?" asks an industry CEO.
Jacques Manlay, who was MD when Peugeot decided to shut its India operations in 1997 barely three years after it had set up shop, had this to say during a conversation with this writer in Paris nearly five years ago. "I remember being particularly impressed with Hyundai which had also entered the country in 1996. The company was focusing extensively on localisation since this was imperative for a cost-effective operation to be in place."
In contrast, Peugeot (like other automakers from the West) was still heavily reliant on imported kits which would then be assembled at its Kalyan plant. According to Manlay, this comparatively casual attitude had to do with the fact that the company, like other global automakers, was doing well in its home market.
India was a different kettle of fish and there was really no compelling reason to step on the gas. Simply put, this meant that companies like Peugeot did not see why it was important to have a India-specific strategy when things were pretty much on course back home in Europe.
This was in sharp contrast to Hyundai and Suzuki which were smaller global players then compared to these giants. Hyundai has, of course, spread its global footprint since then and is no longer the unknown Korean brand it was way back in the mid-1990s. Along with Kia, it has a sound strategy in place for the future which includes electrification, fuel cells etc.
Till the Lehman crisis happened, Ford and GM were coasting along nicely along with Chrysler which had also freed itself from the difficult marriage with Daimler. When the 2008-09 global shock occurred, Detroit was virtually paralysed and needed help from the US government.
Fiat snapped up Chrysler and made a remarkable comeback as FCA (Fiat Chrysler Automobiles) thanks largely to the Jeep brand. GM needed a lifeline from its Chinese partner, SAIC Motor Corp, and has over the years cut back on its presence in a host of markets including India, South Africa and the ASEAN region. It will now focus solely on the US, China and Latin America.
Ford was better off and when it mortgaged its assets to borrow over $23 billion from banks in end-2006, there was consternation all around. "I had CEOs telling me what the hell I was doing. They said I would not be able to pay it back as the economy was slowing down and fuel prices were going up," Alan Mulally, the then President and CEO of Ford, told this writer during a visit to India in 2013.
The thinking then was that this money was required to accelerate Ford's restructuring process and get back to profitability. It was also meant for investments in new products. Eventually, it turned out to be a masterstroke especially when the two other icons of Detroit — GM and Chrysler — caved in and had to be bailed out by the US Government.
Figo-ring out the India market
Ford was in big trouble in North America and Europe at that point in time and the top priority was to get back on track in these regions, while pumping investments into Asia- Pacific. The launch of the Figo in India was part of this "fundamental strategy" to serve markets around the world.
"We are sitting here now with arguably the finest complete line- up around the world of any automobile company because we invested for the long- term," Mulally said during the interview. The world was not in great shape then but he reiterated that economic cycles were inevitable in business. "Our absolute focus is to create a long- term sustainable growing company," he said.
Even while the company has now decided to slam the brakes on India, Mulally was of the view during the interview that it was thinking many years ahead simply because the global economy was going to expand which made it even more imperative to continue investing for the long- term.
"Product, production and people are all for the long- term because we believe in growth worldwide," he said. This was the core of the One Ford strategy where the goal was to optimise the company's assets across the world and deliver top-class value to customers.
The common global thread, though, was that all buyers would see the very best value. "They want the best in quality, fuel efficiency, safety and design because they are making a lifestyle choice. It is no longer about bigger being better or small being cheap and cheerful. They want the best in class for every (sized) vehicle," Mulally added.
Going by his observations during this interview, the idea of retaining the Sanand plant for engine exports as well as the R&D team in Chennai is keeping in line with Ford's intent to supply services from strategic locations worldwide. While it is a tribute to India's competencies in engineering and R&D, this is of little comfort when a company has shut down the lion's share of its business. Using the country for its backend operations alone will hardly make up for the thousands of jobs lost in the two facilities.
Mulally was the best thing that happened to Ford but this interview took place much before Covid-19 became a horrible reality for the world and had companies on the mat. Further, emission legislations following the Volkswagen diesel scam of 2015 have pushed the case for clean options like electrification which involve substantial investments and pooling in strengths to stay afloat.
This is precisely why Suzuki has joined hands with Toyota and Groupe PSA wasted little time in pushing for a merger with FCA to create Stellantis. Skoda is leading the India resurgence story for the Volkswagen Group while Renault and Nissan have been around as manufacturing allies in India for over a decade.
The global automobile arena is seeing new dynamics which also explains why Japan Inc is in consolidation mode with a giant like Toyota joining hands with Mazda for North America, Suzuki for India and other emerging markets like Latin America and Africa, and Daihatsu for ASEAN.
Ford will strengthen its bonding with VW for electrification in Europe and North America while the CEO of Stellantis, Carlos Tavares, has already outlined the road ahead. During his tenure, the once beleaguered Peugeot has bounced back to acquire Opel and Vauxhall from GM while moving quickly with the FCA merger.
"Detroit was the epicentre of the automobile industry till not-so-long ago. The world has changed with new challenges ahead and big brands of yesteryear will have to understand this reality. And whether you like it or not, China will matter by virtue of its size and the strides it has taken in electrification," says a top CEO.
Will there be takers for Ford's plants in Chennai and Sanand? The irony is that it is only the Chinese who are keen on investing in India now except that political realities will not allow this to happen. Given a chance, the likes of Changan, Great Wall and SAIC would queue up for a distress sale except that they have not got the green signal yet. And this is not likely to happen in a hurry either given the current hostilities along the border.
FORD CALLS TIME ON INDIA
1995: Ford enters India in partnership with Mahindra & Mahindra.
1996: Chennai plant commences manufacturing operations.
1998: Ford-Mahindra partnership ends.
2015: Sets up plant in Sanand for both vehicle and engine manufacture.

2017: September 18 – Mahindra and Ford ink plan to explore a strategic alliance designed to leverage the benefits of Ford's global reach and expertise and Mahindra's scale in India and successful operating model.
2019: Ford partners M&M again in a strategic collaboration with a focus on product development for India and emerging markets. New mid-size SUV to be built on a Mahindra product platform and powertrain.
2020: On December 31, Ford-Mahindra partnership called off once again.
2021: On September 9, World EV Day, Ford announces immediate halt to manufacturing and sale of new vehicles in India. Will continue making engines at Sanand plant for export and also maintain its R&D operations.
RELATED ARTICLES