Tata Nexon stays on top as India's No. 1 UV in April-August 2022
Tata Nexon maintains No. 1 position, having unseated the Hyundai Creta in FY2022; seven compact SUVs in Top 15 shows where growth is strongest even as demand for midsize models picks up.
If there is one vehicle segment in India which continues to fire on all cylinders, then it is utility vehicles (UVs). The UV segment, which sold 1,489,178 units in FY2022 – just 10,822 units shy of the 1.5-million-units mark – setting a new record, is set to upscale that in FY2023. And the first five months of FY2023 are proof of that. At 737,159 units sold in April-August 2022 (up 41%), cumulative wholesales are already 49.50% of FY2022's total sales, with seven months left for the fiscal to end.
Number-crunching reveals a new industry statistic – 4,818 UVs sold on each day of the past five months, up 738 units per day from the 4,080 UVs sold on each of the 365 days of FY2022 and a big jump from 2,906 UVs sold each day in FY2021. No wonder carmakers are doing all they can to roll out new models and multiple variants in the SUV market.
As in every segment, there are the high-selling models – the movers and shakers – that make the difference. In FY2022, they were led by the game-changing Tata Nexon compact SUV, which not only wrested the UV crown from the midsized Hyundai Creta but is now accelerating its score and lead in FY2023. In addition to these two, there are 13 other models in the Top 15 UVs list. As per industry data, the list includes three models each from Maruti Suzuki India, Mahindra & Mahindra and Kia India and two each from Tata Motors, Hyundai Motor India and Toyota Kirloskar Motor. Here's looking at them.
No. 1 – Tata Nexon: 71,679 units (72% YoY)
This game-changing SUV that has made the competition stand up and take notice. Sold in as many as 51 variants – 21 petrol, 21 diesel and nine electric, with automatic and manual transmission options – that targets a wide swathe of buyers, this compact SUV has unseated the longstanding UV leader Hyundai Creta.
Sales of 71,679 units are a robust 72% year-on-year increase on the year-ago 41,703 units. The high-on-style, big-on-content Nexon has recently received a facelift – the interiors are better, space and comfort levels remain good and the SUV impresses with its ride and handling. While the 1.5-litre diesel engine is better than the 1.2-litre turbo-petrol unit, the Nexon EV has carved a niche of its own and is India's best-selling EV. And, remember it was the first Indian car to get a full 5-star Global NCAP crash test rating in December 2018.
In May 2022, Tata rolled out the Nexon EV Max which is claimed to have a 40% higher range of 437km on a single charge, as certified by ARAI, under test conditions. The Nexon EV, which continues to sell alongside this long-range model, claims 312km from its 33% smaller 30.2kWh Li-ion battery pack, compared to the 40.5kWh unit on the Max.
No. 2 – Hyundai Creta: 62,616 units (12.76% YoY)
The Hyundai Creta, India's best-selling utility vehicle in FY2021 with 120,035 units, lost its UV leadership to the Tata Nexon in FY2022 by a small margin – just 6,038 units. In the first five months of FY2023, it has sold 62,616 units (up 12.76%) and currently 9,063 units behind the Tata Nexon.
The Korean carmaker's strategy to remain bullish on diesel, compared to some other carmakers, is paying off. The Creta's pack of powertrains comprises 1.5-litre petrol, 1.5-litre diesel and a 1.4-litre turbocharged petrol engine options. Clearly, the new BS VI-compliant diesel motor is keeping pace with the other two when it comes to market pull.
The Creta also gets an automatic transmission option with all three engines, including the recently-introduced iMT or intelligent manual transmission – a clutch-less manual gearbox – solely with the 1.5-litre petrol engine. Moreover, Creta's modern features like a panoramic sunroof, a 10.25-inch touchscreen paired with a Bose audio system are a huge draw for buyers.
No. 3 – Maruti Suzuki Ertiga: 56,546 units (38.12% YoY)
Maintaining its FY2022's third-place position is the Maruti Ertiga with 56,546 units. This popular people-mover – available with petrol and CNG engine options and nine variants. At 56,546 units, the Ertiga has posted strong 38% YoY growth and contributed 9% to the company's overall PV sales of 646,170 unit sales in April-August.
Maruti Suzuki is seeing growing demand for its CNG models, particularly in view of high petrol and diesel prices. Meanwhile, even though the price of CNG is also seeing an uptick, the sizeable price differential between CNG and fossil fuels is driving families keen on a people-mover to the Ertiga.
Bigger and better than the previous model, the second-generation Ertiga, which has received a mid-life makeover, offers acceptable seating for seven occupants. Easy to drive, it only has a 1.5-litre mild-hybrid petrol engine on offer albeit a dull one when compared to some more spirited UVs.
No. 4 – Tata Punch: 53,800 units (launched in October 2021)
This new Tata compact SUV has punched above its weight and has powered into the country's best-selling PVs and UVs chart within months of its launch. In the first five months of FY2023, it has been in the Top 10 PV list for four months, missing out on a fifth by a mere 180 units in May 2022.
Since its launch on October 18, 2021, priced at Rs 549,000, the Punch has received a phenomenal market response. Offered in 13 variants in both MT and AMT transmission options, the Punch aced the Global NCAP crash test with a 5-star rating for adult occupant protection and four stars for child occupant protection. Powered by a 1.2-litre petrol engine, it delivers fuel efficiency of 18.82kpl in Manual and 18.97kpl in AMT.
No. 5 – Maruti Vitara Brezza: 51,382 units (-1.72% YoY)
Averaging monthly sales of 10,276 units in April-August 2022, Maruti's sole compact SUV has sold a total of 51,382 units. It could have fared better if Maruti had not had to contend with the vexing issue of inadequate supplies of chips. In FY2020, it was India's No. 1 UV; since then, it has seen a drop in its rankings.
That could change given that on June 30, 2022, Maruti Suzuki launched the new Brezza, which drops the Vitara moniker. Prices start at Rs 799,000 for the base LXi trim and go up to Rs 13.96 lakh for the top-spec ZXI+ AT variant (ex-showroom, India).
Offered in four trims – LXi, VXi, ZXi and ZXi+ – the Brezza is now powered by Maruti's new 1.5-litre, K15C engine that made its debut on the Ertiga and XL6 facelifts. It produces 103hp and 137Nm and is mated to a 5-speed manual gearbox as standard. Like its predecessor, the new Brezza is a petrol-only SUV and is the only one in the segment to feature mild-hybrid tech. A Brezza CNG is also set to be introduced in the coming months.
Maruti Suzuki claims a maximum fuel efficiency of 20.15kpl for the manual versions, while the automatic versions return 19.80kpl.
No. 6 – Hyundai Venue: 50,253 units (34% YoY)
This is the second Hyundai model in the Top 10 list and the Korean carmaker's first compact SUV has done well with sales of 50,253 units, up 34% YoY. Targeted at urban buyers, the user-friendly Venue has three engine options – a 1.2 petrol, 1.0 and 1.5 diesels. However, unlike the Creta, which sees strong diesel variant demand, most Venue buyers seem to prefer petrol. High-quality interiors and keen pricing across the 18-variant range continues to win buyers even though there's limited rear legroom but it's difficult not to like this compact SUV.
No. 7 – Mahindra Bolero: 40,500 units (61% YoY)
The Bolero, Mahindra & Mahindra's indefatigable workhorse continues to soldier on and how. With wholesales of 40,500 units, up 61% over year-ago sales of 25,112 units, the Bolero has gone past some of popular models.
Even though sales from rural India have yet to perk up due to a sluggish economy and high fuel prices, Mahindra's warhorse shows no signs of slowing down in its appeal to a segment of buyers who are keen on a rugged, reliable and cheap SUV.
M&M's best-seller has received updates to comply with the latest safety and emission norms, the Bolero remains a popular buy more in rural parts of the country compared to urban India, where buyers have plenty of more comfortable options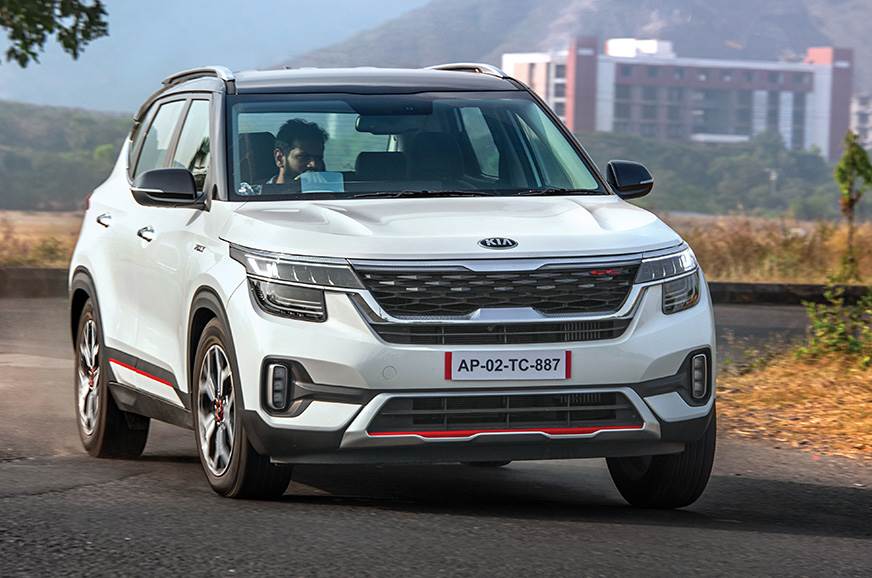 No. 8 – Kia Seltos: 39,040 units (7% YoY)
Kia's first model for India is at eighth position in the Top 15 list with 39,040 units, up 7% YoY. It has dropped two positions from its No. 6 position in FY2022's Top 10 UVs chart, what with new competition entering the market.
Autocar India says the Seltos "is among the most complete midsize SUVs on sale in India. Updated for 2021 with more features, the stylish, well-packaged and well-appointed Seltos ticks all the boxes that matter.
What adds to its appeal is a wide range of engine-gearbox options: a frugal 1.5 diesel, a likeable 1.5 petrol and a sporty 1.4 turbo-petrol, each available with manual and auto transmission options. The Seltos has all of 18 variants, each targeted at different price-points. It may be recollected that Kia was the first carmaker to develop such a varied variant strategy for the Indian market, one which has subsequently seen rivals take many a cue from that.
No. 9 – Kia Sonet: 35,811 units (0.19% YoY)
Demand is slowing down for this big-on-appeal compact SUV which has striking styling, an upmarket cabin and segment-best features along with a wide variety of engine-gearbox options. Between April and August, the Sonet, available in all of 16 variants (9 petrol and 7 diesel) sold 35,811 units and saw flat YoY growth.
No. 10 – Kia Carens: 29,797 units (launched in February 2022)
Kia India entered the MPV market with its Carens in February 2022, launching it with aggressive introductory pricing of Rs 899,000 through to Rs 16.99 lakh, across 1.4-litre turbo-petrol and 1.5 diesel variants. Positioned as a premium six- / seven-seater recreational vehicle that comes with a blend of modern styling and features, and six airbags as standard, the Carens has seen a strong market response. Between April-August, it has sold 29,797 units, which makes for average monthly sales of 5,960 units – good going for Kia's fourth product in India.
No. 11 – Toyota Innova Crysta: 28,819 units (56% YoY)
Toyota Kirloskar Motor's luxuriously appointed and hugely reliable MPV saw strong demand – 28,819 units and 56% YoY growth. Available as both 7- and 8-seaters, the 18-variant Innova Crysta slips three positions from its No. 8 position in FY2022.
Upmarket and attractive, this people-mover, with on-road pricing (Mumbai) starting at Rs 21.44 lakh and goes up to Rs 32.88 lakh, is a costlier buy than the competition but what you get is a spacious cabin, strong engine and equipment aplenty.
On August 30, the company paused bookings for the diesel Innova Crysta. The company statement read, "Due to very high demand pattern which has resulted in an increased waiting period for the diesel variant of Innova Crysta, TKM has decided to temporarily stop taking orders for the diesel variant."
No. 12 – Mahindra XUV700: 27,872 units
M&M's flagship SUV, which received a record number of bookings at launch in August 2021, has till end-August 2022 sold a total of 54,133 units. This comprises 26,261 units in the last seven months of FY2022 and 27,872 units in the first five months of FY2023 (April-August 2022).
A few months ago, the waiting period for the XUV700 had peaked at 19 months for some variants. However, that has reduced and deliveries for the petrol-powered MX, AX3 or AX5 variants is between two to three months, albeit diesel variants of the same trims see a waiting period of around 10 months at most locations.
The XUV700 rivals the likes of the Tata Safari, the MG Hector Plus and the Hyundai Alcazar in India. It also faces competition from one of its siblings, the newly launched Mahindra Scorpio N.
No. 13 – Mahindra XUV300: 23,944 units (14.57% YoY)
The XUV300, another of Mahindra's high-selling models, is 13th on the Top 15 UVs list with 23,944 units, up 14.5% on the year-ago sales of 20,898 units. The sub-four-metre XUV300 is powered by a 1.5-litre diesel (117hp and 300 Nm torque) and a 1.2-litre turbo-petrol engine (110hp and 200 Nm). The Mahindra XUV300's fuel-efficiency figure is pegged at 17kpl for the petrol variant and 20kpl for the diesel variant. This is yet another Mahindra model with a top five-star crash safety score from Global NCAP, which is also a draw for buyers.
No. 14 – Toyota Urban Cruiser: 21,808 units (114% YoY)
The second Toyota-badged Maruti after the Toyota Glanza, the Urban Cruiser is identical in most aspects to the Vitara Brezza. Likewise, it is practical, easy to drive in the city and quite frugal too. Automatic versions come with the fuel-saving mild-hybrid technology. And brand Toyota with its extensive warranty scheme helps too, which is why with 21,808 units, the Urban Cruiser has seen a sterling 114% YoY growth.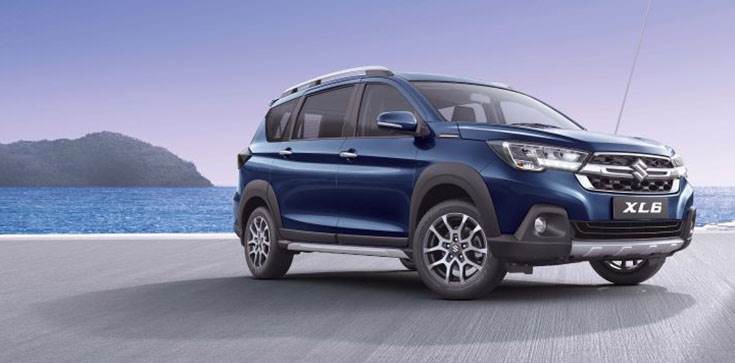 No. 15 – Maruti XL6: 18,082 units (21% YoY)
Rounding off this best-selling UVs list is the third Maruti SUV here – the XL6. The company launched the updated XL6 in April this year at a starting price of Rs 11.29 lakh, going up to Rs 14.55 lakh for the top-spec Alpha+ AT variant (ex-showroom, Delhi). The biggest update on the six-seater MPV is the upgraded 1.5-litre petrol engine with DualJet technology and mild-hybrid system paired to a new 6-speed torque converter automatic gearbox. There are also a few cosmetic changes inside out.
Growth outlook: energetically positive
These Top 15 UVs together add up to 611,949 units, which accounts for 83% of total UVs (737,159) wholesaled in April-August 2022. Of these 15 models, 7 are compact UVs – Tata Nexon, Tata Punch, Maruti Vitara Brezza, Hyundai Venue, Kia Seltos, Mahindra XUV300 and the Toyota Urban Cruiser. Cumulative sales of these seven sub-four-metre UVs in the first five months of FY2023 are 308,677 or 42% of total segment sales, clearly establishing their importance in the SUV scheme of things.
Meanwhile, there is also growing demand for midsize SUVs – a sub-segment which is set to ssoon see the market entry of new models like the Maruti Grand Vitara and Toyota Hyryder to challenge the market standing of the Hyundai Creta, Kia Seltos and the Mahindra XUV700.
Interestingly, this 15-model list also contains three MPVs – the Maruti Ertiga, Toyota Innova Crysta and the Kia Carens. With the economy back on track and people movement underway, demand for comfortable, frugal people-movers will always be there.
Nothing powers demand like new models and the coming months, particularly around Diwali, will see some new models being introduced. Reason enough to know that an even more exciting time is in store for UV buyers in India.

ALSO READ Tata Nexon races past 400,000 production milestone in 60 months

Tata Nexon is India's best-selling UV in FY2022

PV, 2- and 3-wheeler wholesales up 18% in August, OEMs eye festive season gains
RELATED ARTICLES