Hyundai Creta cruises past 800,000 sales in less than 8 years
Popular midsize SUV, which is India's second best-selling UV, records new India market milestone in 89 months. Combined with exports, the Creta has recorded over a million sales since launch in July 2015.
Zero to 800,000-plus sales in India has taken the Hyundai Creta 89 months since launch on July 21, 2015. The Creta has five engine-gearbox options, across petrol and diesel.
The second-generation Creta, launched in March 2020, took off where the first-gen model left.
The Creta is the midsize SUV you can't ignore but the midsize SUV competition is fast growing now in the booming Indian market.
The Creta's feature-rich cabin is a nice place to be in.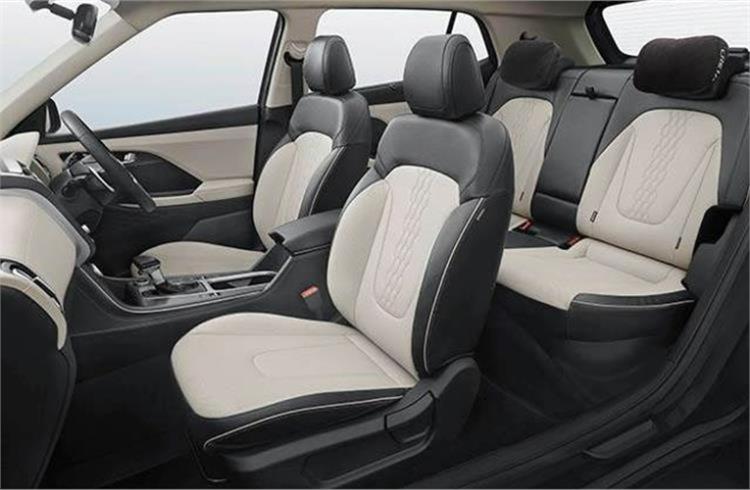 Creta cabin is a comfortable one and the seats are large, supportive, and very well cushioned.
Combined domestic and export sales numbers for the Creta till end-October 2022 of over a million units proof of the sustained demand for this midsize SUV.
Hyundai's strategy to remain bullish on diesel, compared to some other carmakers in India, has paid off.
In April 2022, the Creta received a 3-star Global NCAP crash rating for both adult and child protection.
Three out of five Cretas sold in India have a sunroof, which is now a key feature across Hyundai's model range.
Hyundai Motor India, which reported domestic market sales of 48,003 units in November 2022 and YoY growth of 30% while surpassing the half-a-million units mark in the first 11 months of CY2022, has notched another milestone in the process. The Chennai-based company's best-selling product – the midsize Creta SUV – has driven past 800,000-unit sales in the domestic market.
With sales of an estimated 13,321 units in November 2022, the Creta has sold a total of 100,683 units in the first eight months of FY2023, averaging 12,585 units a month or around 412 units each day for the cumulative 244 days of April-November 2022.
Creta sales in FY2023
April 2022: 12,651
May 2022: 10,973
June 2022: 13,790
July 2022: 12,625
Aug 2022: 12,577
Sep 2022: 12,866
Oct 2022: 11,880
Nov 2022: 13,321
Total: 100,683 units
The popular SUV, which is India's second best-selling UV after the Tata Nexon, has taken a little less than 8 years – specifically 89 months – since its launch on July 21, 2015 at a starting price of Rs 859,000, to achieve the latest milestone. The last 100,000 units, from 700,000 to 800,000, have come in the first 8 months of FY2023, with April-November 2023 sales adding 100,683 units to the overall tally (see data table below).
Second-gen Creta maintains growth trajectory
The first-generation model held sway for nearly five years, after which it handed over the baton to the new Creta, launched on March 16, 2020. Sustained demand for the new Creta helped maintain the growth trajectory and despite the Covid-induced loss of sales, particularly in the early part of FY2021, as well as plenty of new competition – both direct and indirect – in India's booming SUV market, the new Creta has held its own.
Hyundai's strategy to remain bullish on diesel, compared to some other carmakers in India, is paying off. The Creta's pack of powertrains comprises 1.5-litre petrol, 1.5-litre diesel and a 1.4-litre turbocharged petrol engine options. Clearly, the new BS VI-compliant diesel motor is keeping pace with the other two when it comes to market pull.
The Creta also gets an automatic transmission option with all three engines, including the recently-introduced iMT or intelligent manual transmission – a clutch-less manual gearbox – solely with the 1.5-litre petrol engine. Moreover, the new Creta's modern features like a panoramic sunroof, a 10.25-inch touchscreen paired with a Bose audio system are a huge draw for buyers.
Interestingly, as per Autocar India, three out of every five Cretas sold in India have a sunroof, which is now a critical feature across the brand's current model range. and the upcoming all-electric Ioniq 5 crossover will sport one too.
Car buyers in India are increasingly growing conscious about the level of safety in their vehicles. In April this year, the Creta received a three-star rating in the Global NCAP crash test.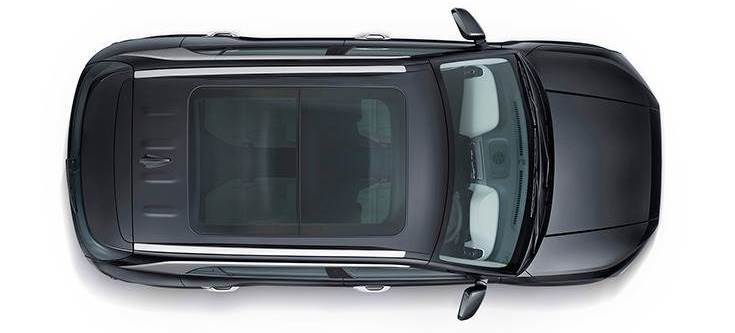 It's estimated that three out of every five Cretas sold in India have a sunroof, which is now a critical feature across the brand's current model range
Big contributor to India's SUV story
Hyundai Motor India is the No. 2 UV player in India with a market share of 16.82% in FY2022 and the Creta is a big contributor to its UV growth story. In FY2022, of the carmaker's total UV sales of 250,430 units, the Creta accounted for 118,092 units or 47 percent. Further underscoring its importance is when one tallies Hyundai's total UV sales – of 1,216,863 units or over 1.2 million – since FY2016 through to end-October 2022. Of this, the Creta accounts for 813,055 units or 67% percent of the carmaker's total UV sales over the past seven-and-a-half years. Sibling Venue compact SUV (which was launched in FY2020) is the next best-selling Hyundai UV with 372,296 units and 30.59% contribution to total UV sales.
Not surprisingly, the Creta has been among the movers and shakers of India's UV market. In FY2021, the UV segment crossed the million-units sales milestone for the first time – 10,60,750 – and the Creta contributed 120,035 units or 11.31% of total UV sales. In FY2022, when UV sales clocked 1.48 million sales, the Creta contributed 8% (118,092 units) to the segment. In the ongoing FY2023's first seven months (April-October 2022), the Creta has accounted for 7.57% of total industry sales of 11,52,952 units.
The Hyundai Creta's contribution to the robust India SUV story can be gleaned from the fact that of the total 6,951,922 UVs sold in India from FY2016 through to end-October 2022, the Creta with 813,055 units accounts for 11.69 % of the total.
The Creta had been the UV market leader in India for nearly four years but the No. 1 position was usurped in FY2022 by the hard-charging Tata Nexon, which beat it by 6,038 units to the title thanks to the Tata Nexon EV contributing additional numbers. The battle continues in the ongoing fiscal year.
Nearly 280,000 made-in-India Cretas exported
Adding power to the Creta story is the SUV's export performance. A total of 279,809 Cretas have been exported till end-October 2022 (see data table).
Club the Creta's domestic and export sales numbers and what you get is 1,092,864 units, which means Hyundai Motor India has cumulatively sold over a million units of this midsize SUV.
Growth outlook
Given that the second-gen Creta was launched in March 2020, just before the Covid lockdown, a model update could be on the cards sometime in 2023. Hyundai Motor Co has launched the facelifted model overseas, which could mean an updated Creta for India could get ADAS features.
Along the continued surging demand for compact SUVs in India, the midsize SUV market is also making strong gains and the Creta, while protecting its turf, will see competition growing from the Kia Seltos, Skoda Kushaq, Volkswagen Taigun and the Maruti Grand Vitara and Toyota Hyryder.
ALSO READ:
Maruti Brezza breezes past 800,000 sales
Maruti Ertiga crosses 800,000 sales in India
Tata Nexon sales in India surpass 400,000-unit milestone
Kia India breaks through 600,000 sales in just 40 months, chases further growth
RELATED ARTICLES