Showing results for "Volvo"
The Concept Recharge has the Volvo design mantra of 'less but better'.
Future electric Volvos to run on Volvo Cars' own operating system called VolvoCars.OS for faster and more flexible dev...
JV will develop and produce more sustainable batteries for next-gen pure electric Volvo and Polestar cars; gigafactory...
Long-term supply agreement with cellcentric for electric air compressors with integrated power electronics, use in fue...
Steel using the 'Hybrit' technology aims to replace coking coal, traditionally needed for iron ore-based steelmaking, ...
The company has appointed Jonas Olsson as the Head of Digital Technology Hub with effect from June 1, 2021.
Global sales of 64,111 units and 312,533 units in January-May 2021 indicate Volvo is well placed to capitalise on dema...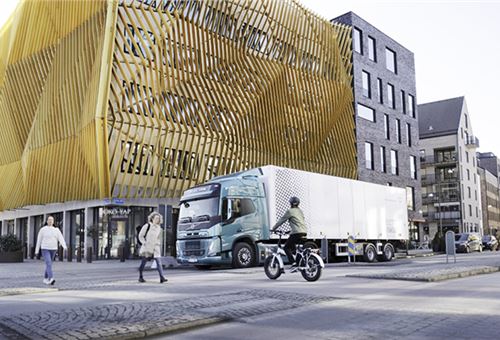 To improve safety, Volvo Trucks has developed an acoustic alert system with unique sounds for its electric truck model...
New JV will develop, produce and commercialise fuel-cell systems for both long-haul trucking and other applications.
Designwerk Technologies offer customised electric trucks under the brand Futuricum, mobile rapid chargers and high vol...