Showing results for "Volvo"
These green castings, which will be produced by Brakes India, using scrap, alloys, and raw materials are 100 percent r...
It joins the Hinduja Group and others who have invested in the UK company that transforms second life vehicle batterie...
Volvo to be the first luxury brand in India to offer a locally assembled Battery Electric Vehicle (BEV).
The steel will be first used in the truck's frame rails and as the availability of fossil-free steel increases, it wil...
StoreDot is currently working with many global automotive manufacturers and has begun shipping advanced '100in5' cells...
The TechLab in Bengaluru will have an increased focus on new products and projects in electric mobility, autonomous ve...
The Vehicle TechLab has been designed as a collaborative virtual workspace that will create a simulated workshop envir...
Emphasize infrastructure-focused capex, clean and green logistics
Globally, the XC60 continues to be the best-selling model with 195,108 units (2020: 169,445) sold between January and ...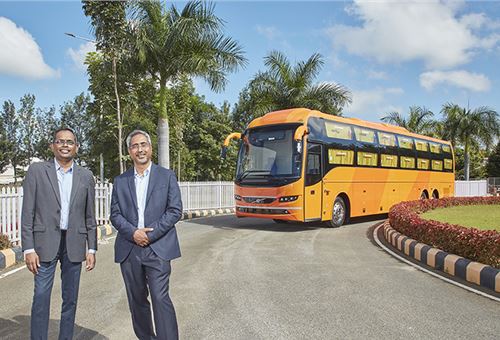 The coach can accommodate 39 berths and provide for 12.5 cu.m of personal luggage space.