Showing results for "Volkswagen"
VW plans to launch the ID.2all hatch and small electric SUV in India, but only after extensive localization, likely be...
In 2022, VW's global sales of all-electric vehicles rose by 23.6% to around 330,000 units; it expects 80% of its sales...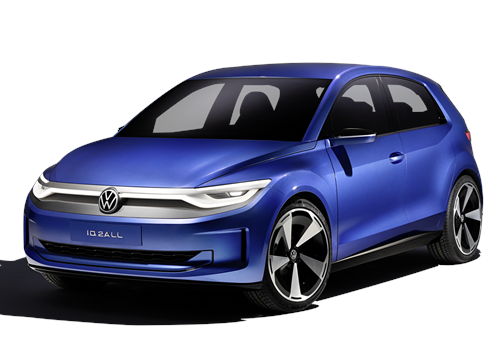 ID 2all, which has a target price of less than 25,000 euros (Rs 22 lakh) will be one of 10 EVs that Volkswagen will la...
This will be the third Group-owned gigafactory for cell manufacturing worldwide and its battery firm Powerco's first i...
As part of its sustainability strategy, Volkswagen is increasing the use of recycled materials in the ID. family.
The Wolfsburg factory has opened an eMotionRoom where production employees can benefit from an informative experience ...
In addition to the battery and electric motor, VW Group will also develop pulse inverters and thermal management syste...
Solar-power rooftop installation to generate 26.6 million kWh of energy per year, covering up to 30% of the Chakan pla...
The Prime Minister of Spain, Pedro Sánchez, and Volkswagen Group CEO Oliver Blume discuss a wide-ranging investment pl...
The new, smart automated air-conditioning system also reacts to voice commands and takes into account the position of ...