Showing results for "Oem"
Seat cover manufacturer, which dominates the Indian car seat aftermarket with its popular Autoform brand, is now makin...
Gurgaon-based dealer-networking solutions provider is enabling new OEMs to expand swiftly by using its cost-efficient,...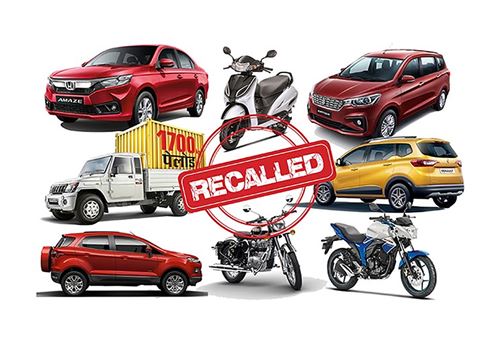 The past 12 months saw over 275,000 vehicles being recalled in India. Since July 2012, when SIAM's Code of Voluntary R...
Hero Moto Corp which is looking at a premium play is all set to launch two new ICE motorcycles in the 300 cc segment ...
Hyundai Motor India with around 700,000 units and Kia India with 340,000 units ride wave of demand for UVs in 2022; co...
As the megatrend of Software Defined Vehicles takes firmer shape, OEMs are increasingly switching from selling vehicle...
Intermittent lockdowns in China are impacting production of EV components such as BMS and inverters despite higher lev...
Amidst the uncertainty caused by the pandemic and the semiconductor crisis, the OEMs continued to invest in capacity a...
Growing demand for highly connected vehicles sees Spark Minda Group flagship company ink technology pact with LocoNav ...
Bags business from electric vehicle JV in China for an active safety system comprising of a monovision camera, a packa...