Showing results for "Daimler"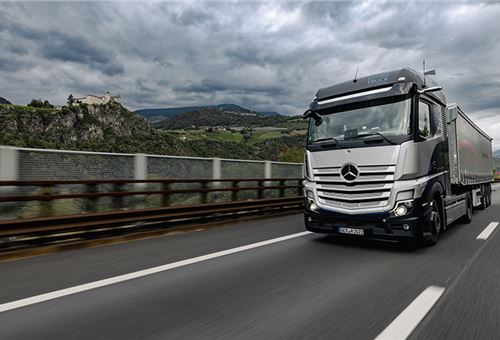 The findings of this first high-altitude test program specific to the interaction of fuel-cell and battery in demandin...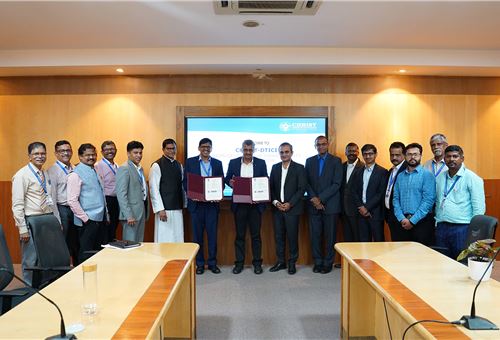 Bengaluru-based DTICI to set up a product orientation facility in the University campus for immersive hands-on experie...
The German truck major almost broke into net profit for FY22, ending with a miniscule Rs one crore in loss.
While the milestone 300th facility is located at Loni on the Pune-Solapur highway, DICV has also inaugurated 10 new to...
Daimler Truck will continue to bet on diesel engines for now, with hydrogen and electric as next priorities.
Daimler Truck has honored four suppliers for the first time as an independent, listed company. Chennai-based Turbo Ene...
Cellcentric and Mahle ink MoU for development and series production of the flat membrane humidifier system component
DICV and IITMIC to provide Indian tech start-ups a platform to develop technology-driven solutions in the mobility dom...
DICV hopes to open two more in the Northern and Western region of the country by December 2022. 
JV to install and operate at least 1,700 high-performance green energy charge points on, and close to, highways as wel...