TOP STORY
FAME India's focus on hybrids is laudable
Autocar Pro News Desk

21 Apr 2015
For various reasons, India simply wasn't a driving force in the internal combustion era of mobility.
Read more
Some of the world's earliest automobiles were electric vehicles (EVs), but by the early 20th century, internal combust...
It is 2030, you are in a 'Mobilon' an autonomously driven mobility device going to work and multitasking efficiently t...
If all you did was read a transcript, you'd think the last press conference held by Luca Cordero di Montezemolo in his...
Mayank Pareek, a 20-year-Maruti veteran takes the helm at Tata Motors at a time when the carmaker is at a delicate pha...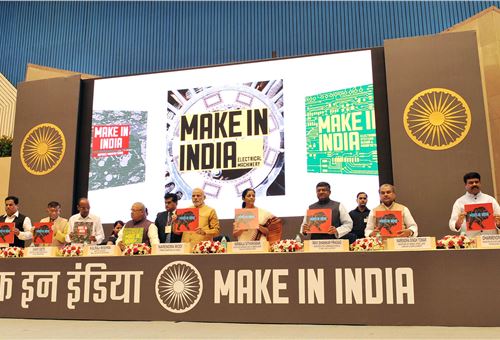 A new Scorpio and other launches and the 'Make in India' campaign kicks off
Delegates at the Society of Indian Automobile Manufacturers' (SIAM) annual conventions have been used to politicians' ...
Towards the end of next week, Mary Barra, General Motors' CEO will be in India to visit her company's facilitiesat Hal...
The last goal has been scored in the FIFA World Cup 2014 and Germany has gone home the deserved winner and the BRICS S...
Carmakers are a delighted lot after finance minister Arun Jaitley's decision to extend the reduced excise duty regime ...