TOP STORY
Opinion: Why Jaguar Land Rover lost £3.4billion
Autocar Pro News Desk

08 Feb 2019
A headline-grabbing one-off charge shows how the British firm is paying the price for past mistakes, while also looking to the future
Read more
LATEST
How can Europe capitalize on its past successes to shape the emerging mobility ecosystem and craft an even more succes...
New cars are being revealed in droves at the Los Angeles motor show, but concern is growing for the survival of the US...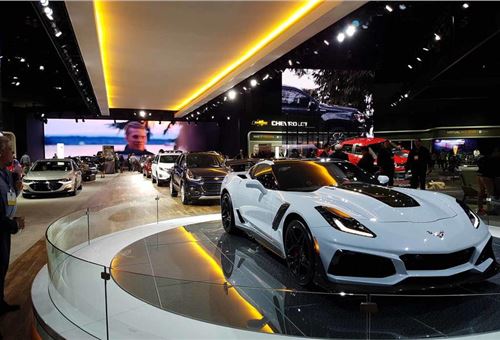 Chevrolet, Cadillac, GMC and Buick show displays were empty for most of the first show day, which seems to reflect Gen...
Electrification provides new challenges that the next Range Rover will have to overcome.
Ford's self-driving car test programme has created some American Hot topics of discussion - including the cost of food...
SUVs are hugely popular with buyers, yet some car makers seem afraid to use this label.
It may seem like Volvo is ahead of the game, but others may soon catch up if it doesn't act fast.
You've read this before, but this time around Peugeot really is coming to India. Nikhil Bhatia examines its product li...
Trump takes aim at Mexico's car industry in his latest crusade, but what price will the wider car industry pay for thi...