In manufacturing, important to look at scale in a modular fashion, says Tata AutoComp's Ravi Chidambar
India must be 'smart' about adapting technology, says Ravi Chidambar.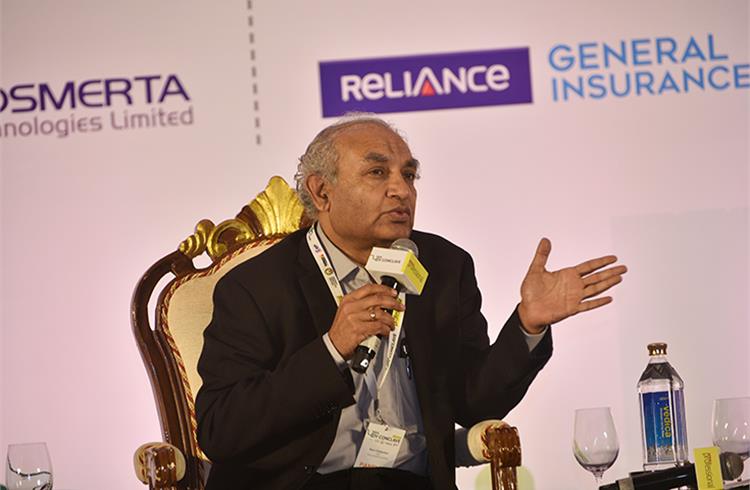 It is important for India to address scale in a modular fashion when it comes to manufacturing, according to one of the country's auto-component conglomerate Tata AutoComp.
Ravi Chidambar, Chief Executive Officer, Tata AutoComp, speaking at the India EV Conclave hosted by Autocar Professional and the Tamil Nadu government, says that India must be 'smart' about adapting technology.
"China has gone through a phase of technology used for manufacturing and using it at a mass scale. While we adapt technology, we need to be smart to ensure that it is frugal in nature and worthy of exporting to the world," he said.
Alluding to looking beyond the China market, he said while we can definitely learn from them, in terms of technology, as they have had a head start, we cannot be wishing away the fact that China is 'quite a few years ahead of where we are'.
We need to acknowledge that and play catchup mode, he said, adding that India has various export opportunities in Europe and US that it should take note of.
Also read
'We must not look at electrification merely as an ICE-to-EV transition': Arun Roy
'India must stop China comparison, focus on its own capabilities': Vivek Vikram Singh, Sona Comstar
TN expects EV investment in the state to double to Rs 80,000 crore in two years
SABIC committed to long term EV development, making significant investments in India
TN will strive to inculcate 'Climate Common Sense', says Industries Minister Dr TRB Rajaa
Tamil Nadu's policies has been consistent irrespective of regimes
RELATED ARTICLES