Exide Industries' Q4 PAT rises 3.5% to Rs 208 crore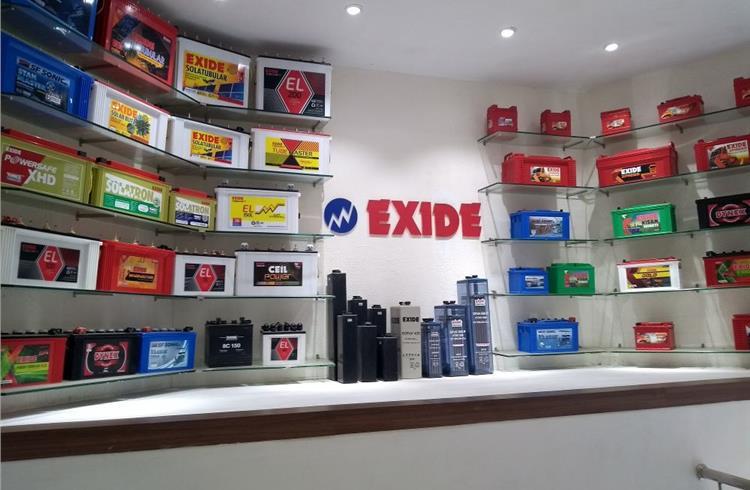 Automotive and industrial battery maker Exide on Tuesday reported a 3.5 percent increase in its standalone profit after tax of Rs 208 crore in Q4FY23 as compared to Rs 201 crore in the same quarter last year.
Meanwhile, the company's revenue from operations increased by 4 percent on a yearly basis, at Rs 3,543 crore for Q4FY23 as compared to Rs 3,417 crore in FY22.
During the quarter under review, EBITDA and PBT grew at a steady rate of 5 percent and 3 percent, respectively, despite inflationary trends persisting in the economy. EBITDA and PBT margins, respectively, were at 10.4 percent and 7.9 percent in Q4FY23, compared to 10.2 percent and 8 percent in Q4FY22.
According to Subir Chakraborty, MD & CEO, Exide, increase in raw material prices compared to the immediate previous quarter, has impacted profitability on a sequential basis.
"However, on a full-year basis, our performance is noteworthy, with sales and PBT growth each at 18 percent", Chakraborty stated.
On the demand scenario, he commented that in the near term, the company will be focusing on delivering profitable growth. He also mentioned that the company is working towards providing technologically advanced products and solutions to their customers in the lead asset battery business.
"Our lithium-ion cell manufacturing project is on track and is progressing as per the timelines. With this, we look forward to becoming one of the leading domestic players offering state-of-the-art products and solutions in the fast-growing mobility space and stationary space", he said.
In the Automotive vertical, overall volumes in the domestic market continues to register growth year-on-year. Demand was strong from OEMs, with supply-side constraints easing out during the quarter.
Industrial verticals such as Industrial UPS, Solar, Traction, Telecom, and Power continue to seize opportunities presented by an increase in capex and economic activity. Order inquiry has also been strong during the quarter.
The company also mentioned that its liquidity position is strong with healthy cash flow generation in FY23, and it has maintained a zero-debt position in the balance sheet as on March 31, 2023. The Board of Directors has proposed a final dividend of Rs 2.00 per equity share for FY 2022-23.
RELATED ARTICLES