Autocar Professional's June 15, 2023, issue is out!
The highlight of the issue is the mid-sized SUV boom in India.
This 72-pager power special issue is packed with news, features, interviews and technology articles that will keep you up to date on developments in the Indian and global automotive sectors.
Cover story

The highlight of the issue is the mid-sized SUV boom in India. SUVs have become a buzzword in the highly competitive Indian passenger vehicle arena, only to swiftly take centre stage of the market nudging ahead of the humble hatchbacks.
Companywatch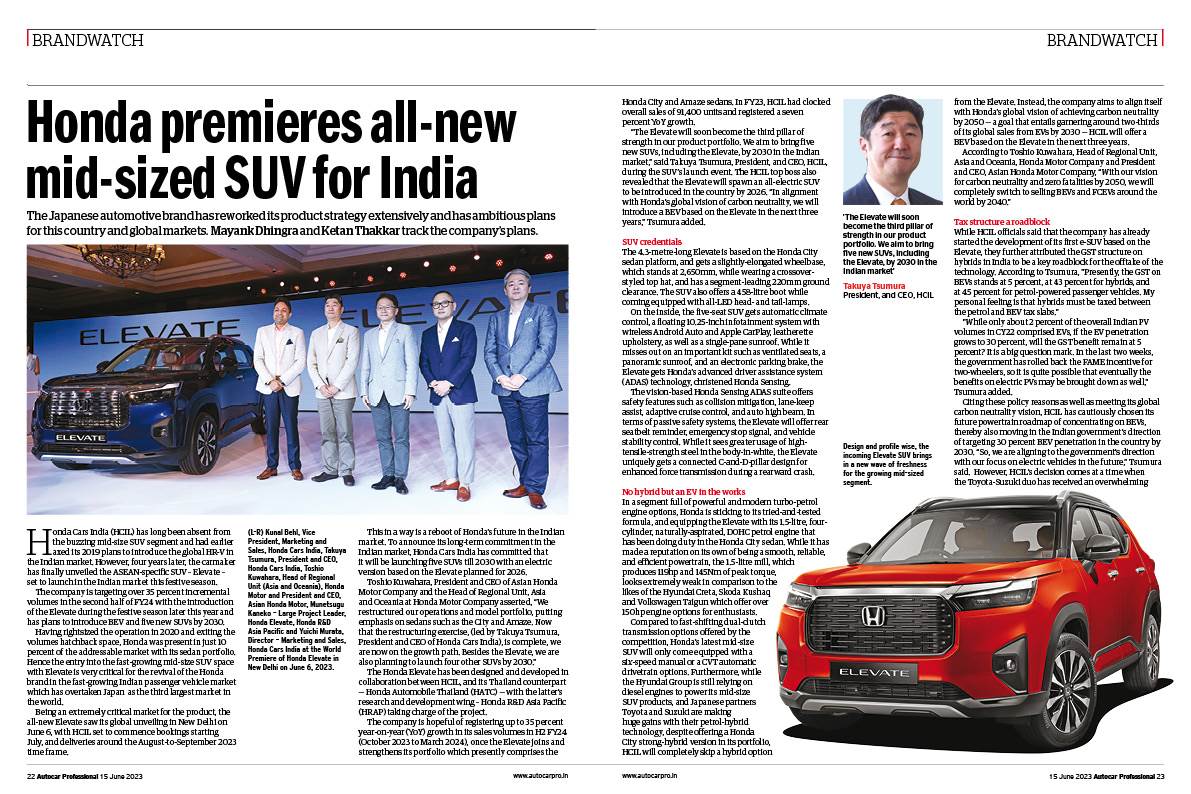 Hot news and product reveal from Honda Cars India.
Special report

An analysis on the evolution of the electric vehicle market – the rising sales volumes, subsidy reduction impact, evolving charging infrastructure and the grid – keeping you updated with the pulse of the rapidly changing market environment of EVs.
Companywatch

Quantron plans to enter the EV and hydrogen ecosystem with various solutions.
St Gobain forays into special plastic components for EV batteries.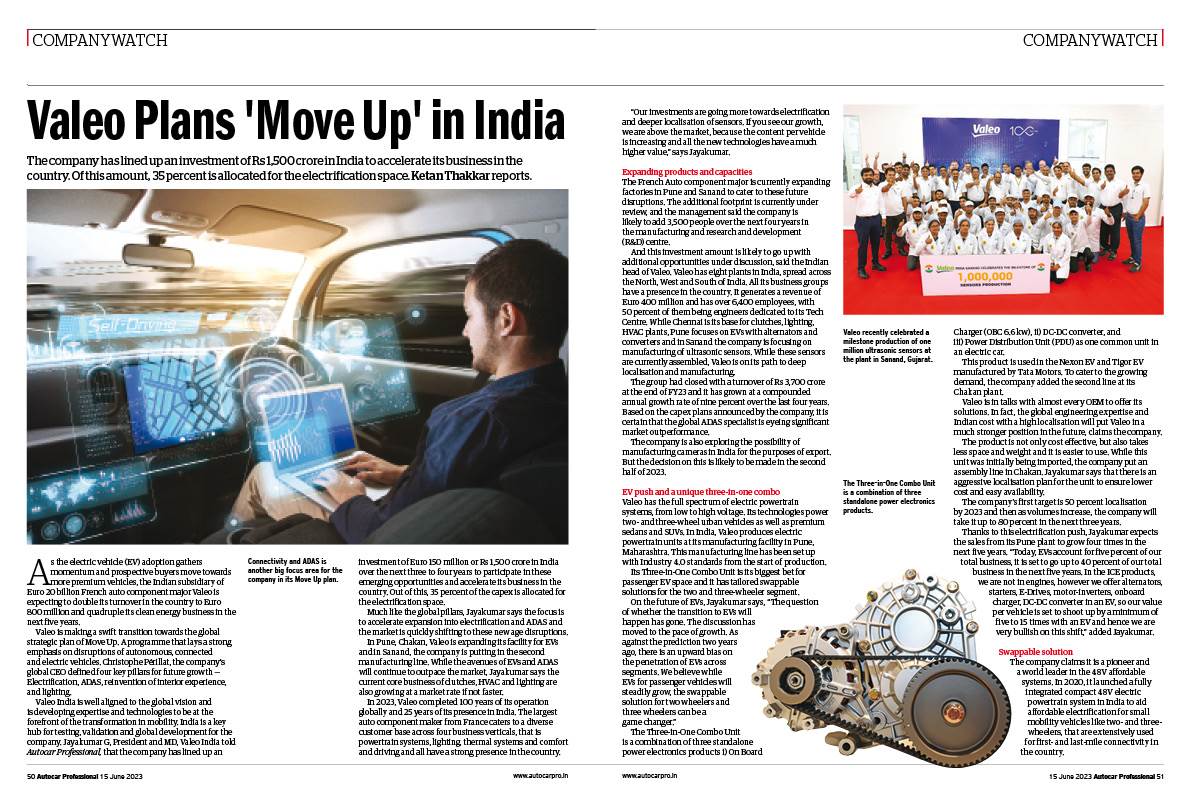 Valeo to accelerate its India business with huge investments.
How you can read this issue
Autocar Professional magazine is available through all good newsagents and for download from Magzster. You can also buy one-off copies of Autocar Professional magazine – contact Ganesh at ganesh@haymarketsac.com. Alternatively, never miss an issue – subscribe to Autocar Professional magazine today.
RELATED ARTICLES