Mercedes-Benz India elevates Santosh Iyer to sales and marketing head
Santosh Iyer, currently vice-president (Customer Services and Corporate Affairs), will replace Michael Jopp, who moves to Malaysia after a two-and-a-half-year stint in India.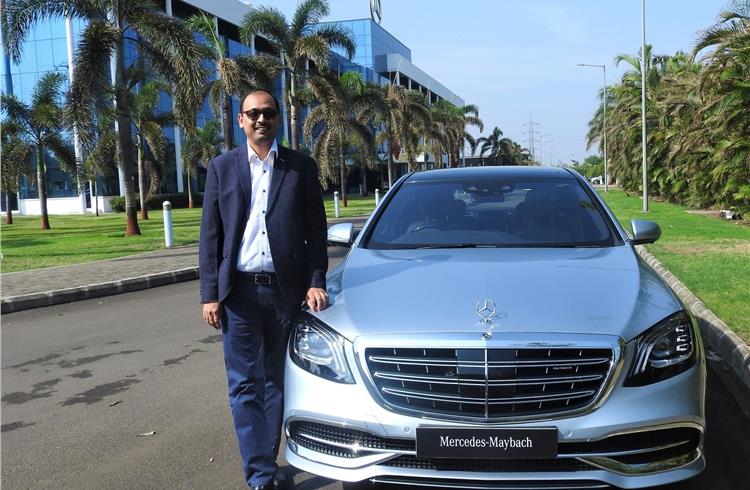 Santosh Iyer, currently vice-president – Customer Services and Corporate Affairs, Mercedes-Benz India, is set to take over from Michael Jopp as the Head of Sales and Marketing from July 1, 2019.
Iyer did a six-year stint as the vice-president (Marketing and CRM) before being elevated to the position of vice-president (Customer Services and Corporate Affairs). In this role, he was responsible for establishing Mercedes-Benz as the No. 1 luxury car brand in aftersales quality, which is a key reason for the brand's sustained success in India. Iyer is an MBA from University of Applied Sciences Konstanz-College of Technology, Business and Design; Santosh loves playing golf, traveling and is a self-confessed foodie.
While Michael Jopp, who finishes his two-and-a-half-year stint in India, will move to Malaysia in July, Iyer will be succeeded by Shekhar Bhide, the current vice-president of quality at Mercedes-Benz India.
It is significant that Mercedes-Benz has appointed an Indian executive in the top sales and marketing position, which is likely because of Indian executives' nuanced understanding of the market. However, this isn't a first for the company. Debashish Mitra held the position of sales and marketing director between 2009-2013 at Mercedes-Benz India.
Confirming the organisational change, in an official release on June 11, Martin Schwenk, MD and CEO, Mercedes-Benz India said, "Michael played an important role in leading the company's sales and marketing functions and successfully managed critical market disruptions and headwinds over the last three years. He was instrumental in introducing new digital initiatives and his tenure saw Mercedes-Benz sustaining the number one market position and also topping the JD Power top ranking in Sales Satisfaction. We highly value his contribution for the growth of the brand in India."
"We are equally excited to welcome Santosh who has successfully headed multiple functions at Mercedes-Benz India, and played a key role in establishing the 'service differentiation' for the brand and driving customer centricity. We are confident that Santosh with his in-depth market understanding, rich industry experience and proven track record of driving excellence, will continue the growth momentum of the brand in this highly competitive and dynamic market. I thank both of them for their immense contribution to the brand and wish them the very best for their respective new roles," added Schwenk.
The German carmaker continues to maintain a significant lead in India's luxury vehicle segment, and ended 2018 as the country's highest-selling luxury carmaker for the fourth consecutive year. It holds around 40 percent market share in the luxury vehicle segment, which is estimated to have sold a little over 40,000 units in India last year.
In calendar year 2018, Mercedes-Benz India sold a record 15,538 units, posting growth of 1.4 percent over the 15,330 units sold in 2017. Growth was led by the long-wheelbase E-class, which remained the highest-selling model for the brand in 2018. The carmaker also witnessed healthy demand for the C-class sedan and the GLC was its highest-selling SUV.
Also read: Mercedes-Benz India sells 3,885 units in Q1 2019, down 15%
RELATED ARTICLES