Exclusive: Hyundai Motor signs term sheet with GM India to acquire Talegaon plant 
Term sheet likely to be valid for a stipulated time frame as the final sale agreement may be signed only after Hyundai receives all legal clearances from various authorities including settlement with retrenched Talegaon Plant workers.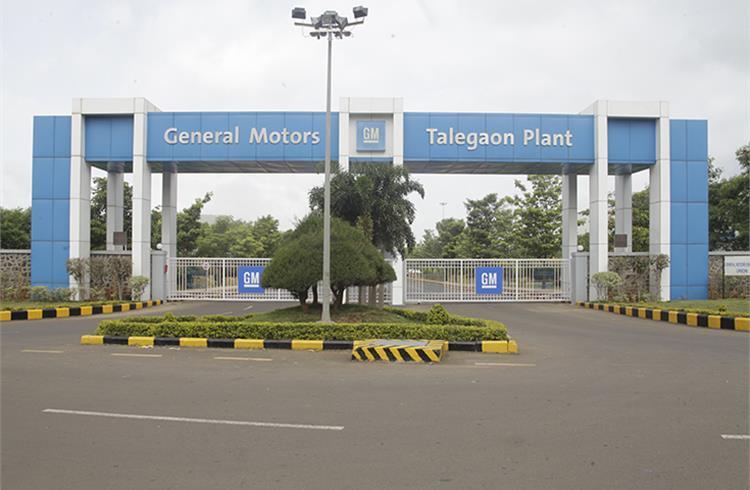 South Korean carmaker Hyundai Motor has entered into a binding term sheet agreement with General Motors this week to explore the likelihood of buying GM India's plant in Talegaon, Pune.
According to industry sources, the term sheet between Hyundai and GM is likely to be valid for a stipulated time frame as the final sale agreement may be signed only after Hyundai has received all its legal clearances from various authorities including settlement with the retrenched Talegaon Plant workers.
In an official reply and confirmation of this report, Hyundai Motor India said it has signed a 'Term Sheet' for the potential acquisition of identified assets related to General Motors India, Talegaon Plant, Maharashtra.
The company stated, "The term sheet covers the proposed acquisition of land and buildings and certain machinery and equipment for manufacturing situated at General Motors India, Talegaon Plant. The proposed acquisition is subject to the signing of the 'definitive asset purchase agreement' and fulfillment of conditions precedent and receipt of regulatory approvals from relevant government authorities and all the stakeholders related to the acquisition."
This means General Motors India has been able to secure a potential new buyer within three quarters, after its agreement with Chinese carmaker Great Wall Motor collapsed in June 2022, leading to the exit of China's largest SUV maker.
GM India spokesperson in its official response to Autocar Professional said, "GM and Hyundai have signed a Binding Term Sheet to support the sale of GM's Talegaon manufacturing facility to Hyundai. GM ceased manufacturing at the site in 2020. The transaction is subject to government and regulatory approvals."
This latest development is part of the parallel-track approach adopted by the US carmaker to sell its Talegaon plant while also trying to find a solution to the protesting retrenched Talegaon plant workers with whom it is already engaged in a long bitter battle.
Autocar Professional had, in November 2022, reported that Hyundai Motor India was leading the race to acquire GM India's Talegaon plant, with Mahindra & Mahindra and Tata Motors too in the fray. Production came to a halt in early 2020 at the Talegaon plant, which has a manufacturing capacity of 130,000 vehicles and 160,000 engines per annum and was set up in 2008.
Hyundai likely to use Talegaon plant for exports
One of five people in the know said that Hyundai has already investigated the location and its proximity to the port. It is learnt that the South Korean car major intends to manufacture the Venue compact SUV at the Talegaon plant and may use it as a base for made-in-India vehicle exports.
"The preliminary study is done. Hyundai wants to acquire the factory and they are keenly waiting for workers' issues to settle. The company wants to diversify its manufacturing footprint and this plant is right in the hub of the automotive cluster, and it is close to the port as well, which satisfies their requirement to pursue the purchase of the factory. The final signing will be subject to legal clearances only," added the person.
In its presence of over two-and-a half decades in India, General Motors had invested US$1.4 billion in the country and had already taken a significant charge on its books for the winding-down process.
While it exited the domestic market in 2017, GM stopped producing cars at its Talegaon plant in December 2020. Since then it has been engaged in multiple legal cases with the employees union across various courts – the Pune Industrial Court, Bombay High Court, and even the Supreme Court, but the stalemate continues.
With the recent attempt of mediated talks between GM India and the Talegaon Plant Workers Union to arrive at a solution to end the impasse failing – and the Supreme Court's mandate to resolve the impasse at the earliest may lead to some breakthrough – Hyundai Motor would be hoping the tide turns its way.
The South Korean carmaker has committed an investment of Rs 4,000 crore till 2028 to its already announced plans of bringing in half-a-dozen electric vehicles (EVs) in the country. The company's MD in a recent interview told Autocar India that it plans to offer a complete range of EVs from small cars to premium imported EVs.
With its plant in Sriperumbudur, on the outskirts of Chennai, operating at almost full capacity, Hyundai Motor India would need incremental manufacturing capacity to cater to the rising domestic market demand and also internationally.
With Tata Motors breathing down its neck for the No. 2 position and the maker of the Nexon and Safari ready with almost a million units in capacity, having acquired Ford India's Sanand plant, Hyundai too wants to be ready to protect its own turf.
RELATED ARTICLES