Car sales in India set to hit record 3.8 million units in 2022
Improved supplies of chips, surging demand for SUVs and an economy in growth mode drive India PV Inc to a new high. November wholesales will be the sixth month in a row that the 300,000-units mark will be surpassed. January-November volume to cross 2018's 3.38 million units.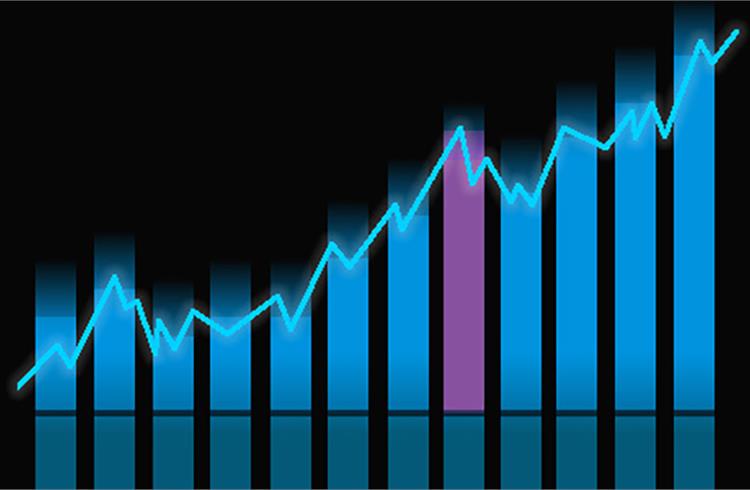 Led by the strong demand for mobility across the country and much-improved supplies of semiconductors, the Indian passenger vehicle (PV) market has scaled a new peak in the first 11 months of 2022. Cumulative sales between January and November 2022 are estimated to have crossed 3.55 million units, surpassing the previous annual peak of 3.38 million units in 2018.
According to industry players, the Indian PV market is set to cross 3.8-3.85 million units in 2022 with the incremental sales expected from December this year.
November 2022 despatches from OEMs are estimated to be around 325,000 units, posting yet another month of over 30% growth (November 2021: 245,404 units) and the sixth month in a row that PV wholesales would have exceeded the 300,000-unit mark.
300,000+ SALES IN 2022
June 2022: 320,985 units
July 2022: 341,370 units
Aug 2022: 328,376 units
Sep 2022: 355,043 units
Oct 2022: 336,298 units
Nov 2022: 325,000 units*
*Estimated
Shashank Srivastava, Senior Executive Director (Sales and Marketing), Maruti Suzuki India, told Autocar Professional that in calendar year 2022 till October, PV sales totalled 31.95 lakh. With expected November 2022 wholesale volume of 325,000 units, the 35-lakh-units milestone will be surpassed, which in turn means the previous India PV-market best of about 33.8 lakh units in 2018 would be easily exceeded. Add another month of 300,000-plus units for December and full calendar year 2022 volumes will rise above 38 lakh or 3.8 million units, establishing a new high.
"The record volumes has been supported by the easing of supply issues, particularly semiconductor- related components although the issue still persists for some models. The bounce-back of the economy obviously is a major factor," added Srivastava.
Supply-demand mismatch continues
While vehicle despatches have grown in November at a healthy pace, retail sales have been lower as anticipated due to softening of deliveries after the 42-day festive season, which ended in October. Inventory at PV dealerships is expected to swell by 50,000 units to 260,000 units due to higher despatches and lower retails.
Industry players say there continues to be a mismatch between supplies and the models in demand. The industry's backlog of pending orders continues to be close to a million units – Maruti Suzuki has over 400,000 units, Mahindra & Mahindra 260,000 and Tata Motors at 100,000 units as per recent announcements. While on one hand, there are some models, especially SUVs, which have a very long waiting period due to shortage of parts, there are other models which are available at sizeable discounts.
Industry players say, going forward, the key factors to watch out for will be the inflation rate, economic growth, interest rates and liquidity, which may have a bearing on the demand momentum.
ALSO READ
Utility Vehicle sales cross a million units in first 7 months of FY2023
Indian automakers sell nearly 11 million vehicles in first-half FY2022
RELATED ARTICLES