TomTom extends partnerships for advanced navigation and driver assistance systems
TomTom partners with Hitachi Automotive for the development of a new real-time hazard notification service and Alfa Romeo incorporates TomTom's API into the new Giulia and Stelvio.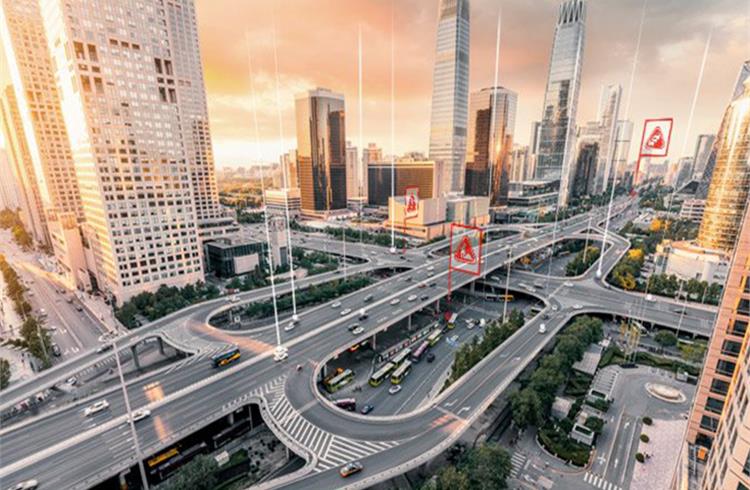 TomTom, the Netherlands-based independent location technology specialist has announced a collaboration with Hitachi Automotive Systems and Alfa Romeo for the development and implementation of its advanced navigation and driver assistance systems.
Development of a new real-time hazard service
TomTom has collaborated with Hitachi Automotive Systems on a proof of concept for the development of a new real-time hazard service for navigation and Advanced Driver Assistance Systems (ADAS). Both the companies will combine technological strengths to deliver real-time updates on the location of road hazards, detected by Hitachi Automotive Systems' vehicle sensors, ECU (Engine Control Unit) and on-board DNN (Deep Neural Network), to navigation and ADAS applications running TomTom's connected services.
Hitachi Automotive Systems Americas will use its in-car sensor and edge processor technology to detect potholes and road debris, a process that information, and send it to its cloud. This information is transferred to TomTom's cloud-based fusion engine, currently used for its traffic data service – TomTom Traffic. TomTom would then deliver the hazard information to all navigation and ADAS applications running TomTom's connected services, in the same manner, it delivers its traffic data, helping drivers make better decisions that save time, reduce stress and create safer roads.
John Nunneley, design engineering, Hitachi Automotive Systems Americas said, "This solution will give vehicles the intelligence to detect, distribute and leverage real-time road condition data with other vehicles and municipalities to minimise delays, increase safety, and execute repairs."
Ralf-Peter Schafer, TomTom's head of Traffic and Travel Information said, "Developing innovative real-time hazard services for navigation and automated driving will ultimately create a safer and less congested world, which is exactly what TomTom is all about. It's imperative to align ourselves with forward-thinking companies in order to advance mobility so we're thrilled to be working with Hitachi Automotive Systems Americas."
Hitachi Automotive Systems Americas looks to provide a connected AD/ADAS ECU platform that is capable of supporting Hitachi Automotive Systems' onboard applications as well as 3rd party service applications. This platform aims to be the key enabler to deliver more scalable, secure and reliable Connected Services to both businesses and end-users.
Featuring in Alfa Romeo cars
Alfa Romeo's Giulia compact saloon and Stelvio SUV have been incorporated with TomTom's in-car solutions. TomTom will provide advanced driver assistance attributes as part of the map content to support Giulia and Stelvio applications. The company's navigation software and maps are complemented by connected services such as TomTom Traffic, Speedcams, Online Search and Routing, Weather, Off Street Parking and Fuel Prices. The system is controlled from an 8.8" widget-driven touchscreen which is fully customisable by the driver. TomTom's Maps APIs will also be integrated with the vehicle manufacturer's smartphone app, meaning that drivers can send their destination directly from their smartphone to the car.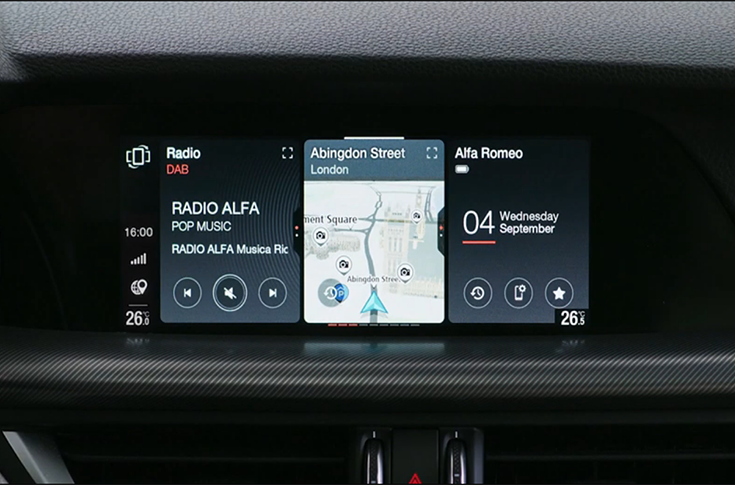 Antoine Saucier, managing director, TomTom Automotive, said: "We're delighted that Alfa Romeo has again chosen our navigation components for their newest vehicles. With the addition of our connected services and maps for ADAS, the driving experience won't only be more comfortable, but safer too."
RELATED ARTICLES