Tata Tech's Swedish arm ties up with Annevo to drive smart mobility
Escenda Engineering, the Swedish arm of Tata Technologies partners Annevo.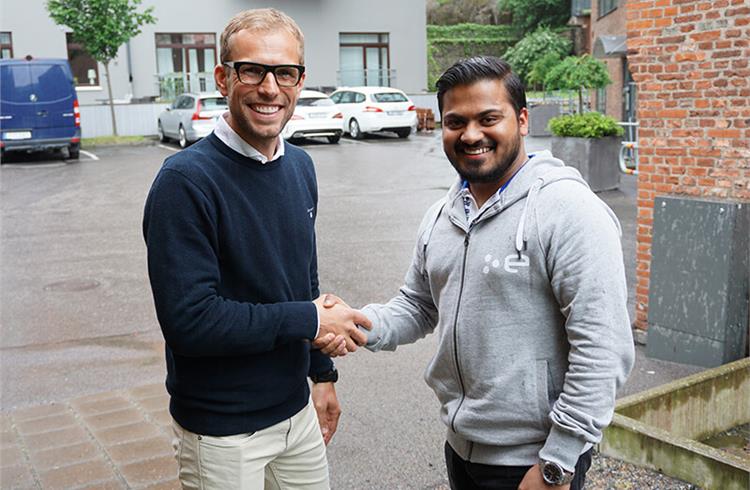 Escenda Engineering, the Swedish arm of Tata Technologies, today announced a strategic tie-up with Annevo, a full-service digital innovation consultancy. This, the company says, will benefit both the companies in bolstering their global leadership in designing superior user experience and engineering next-generation innovations for future mobility.
Through the strategic agreement, the partners will leverage synergy of talent, technologies, products, and solutions to respond to the evolving customer demands. Escenda Engineering, which is based in Gothenburg, Sweden, is an established player in automotive product engineering and design. Starting this month, the partnership will focus on Scandinavia and China where both companies are growing at a rapid pace.
Arun Krishnamurthi, president - Europe, Tata Technologies, said: "We continue to catalyse deep collaboration and drive relentless innovations to develop safer, smarter, and sustainable mobility solutions for the automotive industry. Escenda and Annevo share a common vision to bring great products to the market for their customers. With our connected vehicle offerings coupled with Annevo's full suite of digital solutions, we are in an advantageous position to support our customers in Sweden and across other markets."
The partnership between the two companies will result in a broader customer base where assignments will range from product-oriented segments to digital solutions and services. The company say that customers will be offered specialised services within UX, development and innovation and full-system development where digital meets physical.
Martin Andreasson, CEO, Annevo, said: "We see our partnership with Escenda and Tata Technologies as a great opportunity to expand upon our successful business model and to further attract talent and new clients. We share many values with Escenda while complementing each other in business area competence. It's a win-win in every aspect of the collaboration."

Also read: Tata Technologies' Steve Haywood: 'Our 5R rightweighting methodology has surpassed global standards of lightweighting.'
Tata Technologies wins KSRM Sastry award for VAVE capabilities
RELATED ARTICLES