Ionity opens 100th High Power Charging Point for EVs in Europe
Ionity sets up 100th high power charging point for EVs in Europe with 51 more similar stations coming up across the continent.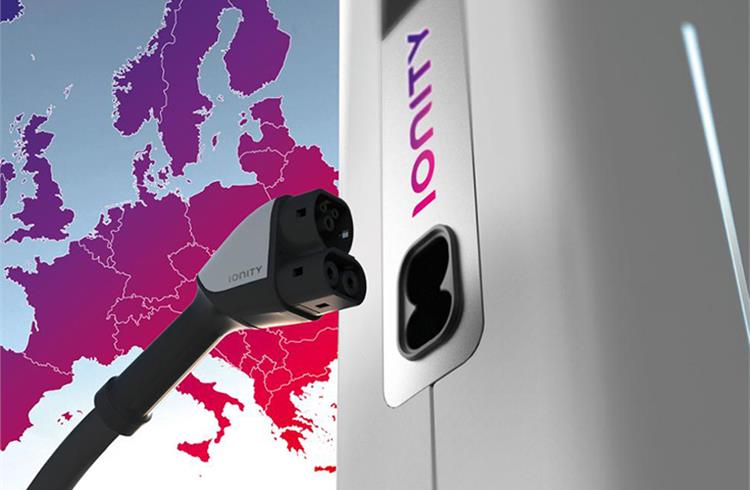 Ionity, a joint venture initiative from Porsche, Audi, BMW, Daimler and Ford, has opened its 100th High Power Charging Point for EVs in Europe. Ionity has already laid claims on the most powerful charging station for electric vehicles in the UK.
At Rygge in Norway, where the current charging station has come up, Ionity offers six charging points and 350kW charging capabilities. It comes with the European Charging standard combined charging system (CCS). Ionity has also announced that the site would have six more charging points, with the space to expand to up to 18 HPC stations if required.
According to official reports, next to the 100th (HPC) site there are further 51 sites under construction. In Germany, there are 24 sites with at least four charging points in operation. A further eleven are planned. All over Europe, there will be 400 sites in business until the year 2020. For about 95 percent of the planned stations, the contracts with the respective site owners are said to have already been signed.
Dr Marcus Groll, COO of IONITY said, "We are pleased to have achieved another important milestone for IONITY. Rygge is an ideal stop-off and charging location for those travelling from Oslo to Gothenburg, Malmo, Copenhagen and Hamburg. The latest generation of ultra-fast charging stations delivering 350 kW is currently the last word in high power charging. Depending on the capacity of the vehicle's battery, drivers can benefit from significantly shorter charging times."
Ionity is based in Munich and was founded in 2017; it is a joint venture of the BMW Group, Daimler AG, Ford Motor Company and the Volkswagen Group including Audi and Porsche. Ionity's mission is to build an extensive and reliable High-Power Charging network (HPC) for electric vehicles in Europe to make comfortable long-distance travel a reality. IONITY has been able to secure attractive national and international locations through its strong cooperation partners.
Also read: VW and Ford backed Ionity claims UK's most powerful EV charger
Has-to-be provides software and services for IONITY
Tata AutoComp to supply DC fast chargers for all types of EVs in India
RELATED ARTICLES