OEMs target gains in India's fast-growing adventure motorcycle market
Demand for motorcycles with adventure and touring capabilities is set to explode in India as OEMs look to seize the big opportunity in the maturing midsize segment.
OEMs target gains in India's fast-growing adventure motorcycle market
OEMs target gains in India's fast-growing adventure motorcycle market
OEMs target gains in India's fast-growing adventure motorcycle market
OEMs target gains in India's fast-growing adventure motorcycle market
OEMs target gains in India's fast-growing adventure motorcycle market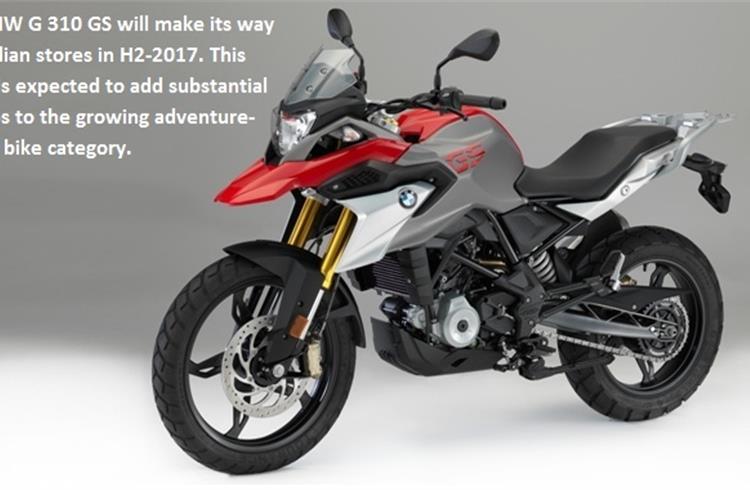 OEMs target gains in India's fast-growing adventure motorcycle market
OEMs target gains in India's fast-growing adventure motorcycle market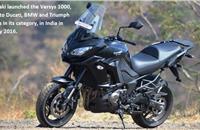 The Indian motorcycle market is maturing with the fastest traction seen in the midsize segment which can be split into two broad engine displacement categories – 250-500cc and 500-800cc. While the 250-500cc category has more than doubled from 207,142 units in FY2014 to 506,773 units in FY2016 (+145%), sales in the 500-800cc category have more than tripled. This market accounted for just 1,691 units in FY2014 but rose to 5,207 units in FY2016 (+208%).
Royal Enfield, which has been able to turn around its business on the back of the surge in demand for midsized motorcycles, along with the Bajaj-KTM and Bajaj-Kawasaki alliances, is at the helm of driving growth in the 250cc-500cc sub-category. While Bullets continue to be the most preferred brand for long-distance touring, Bajaj Auto (via KTM) played an instrumental role in upgrading the market from 150cc and 180cc city commuters to performance-oriented 200cc and 375cc Duke and RC models.
At the other end of this burgeoning segment, which is the premium sub-category of 500cc- 800cc motorcycles, are global brands such as Kawasaki (Ninja 650, Versys 650), Harley-Davidson (Street 750) and Triumph Motorcycles. These global names, other than Royal Enfield, have helped set up and give pace to the recently-born culture of long-distance touring in groups in India.
Long distance onroad touring first saw its immediate large-scale association with the cruiser motorcycle format, with Harley-Davidson leading the pack at the premium end and Bajaj Auto (via Avenger 220) leading at the affordable end. Royal Enfield's Classic and Thunderbird models have also benefitted in the midsized motorcycle segment. However, uneven and broken tarmac, and the rising culture of riding deeper into the hinterland without proper road network, has increased consumer awareness for adventure-touring motorcycles.
What are adventure-touring motorcycles?
To put it simply, they are motorcycles featuring powerful engines capable of producing high low-end torque, high ground clearance, sturdy and enduring frame and suspension setup (with long-travel units), comfortable and upright seating position for rider as well as pillion, large fuel tanks, provisions for mounting luggage and necessary touring-specific requirements. Motorcycles of this format typically feature a taller stance with high fenders and large wheels that may sport tyres suitable either for on-road or off-road (spoke wheels) applications. These are also termed as dual-sport motorcycles as they offer robust on- (touring) and off-road (adventure) plying capabilities.
Until a few years ago, biking aficionados who could afford expensive tourers went in for globally proven models such as Ducati Multistrada 1200 or BMW R 1200 GS. This category picked up pace when Triumph Motorcycles launched its popular Tiger range in India (as a part of its strong 10-model portfolio) in November 2013. The Triumph Tiger models (based on 800cc and 1200cc engines) were first brought as completely built units (CBUs) in India then. Fourteen months later, in March 2015, the company announced local assembly of its 800cc adventure touring machines and rolled out two new models – Tiger XRx and Tiger XCx. Triumph's 1215cc Tiger Explorer XC – rival to the Ducati (Multistrada) and BMW (R 1200 GS) – continued as the CBU model.
"We have seen a growing interest in the adventure category and to address this emerging need in the Indian market, we have launched two new variants, which will be assembled locally through the CKD route in India," Vimal Sumbly, managing director, Triumph Motorcycles India, was quoted then.
A considerable price drop (close to Rs 200,000 via the CKD route) and increased awareness brought customers to these models as the adventure-tourer format gained popularity. By September 2015, two quarters later, sales of the 800cc Triumph Tiger range rose from a mere 60 units (April-September 2014) to more than 150 units (April-September 2015).
Around March 2015, DSK Benelli launched its portfolio of five models including the TNT 600GT, which targeted touring bike fans. Eyeing this expanding category at the premium end, India Kawasaki rolled out its 1043cc Versys 1000 as a CBU (January 2015) and Versys 650 as a CKD (December 2015) model.
The DSK Benelli TNT 600GT (Rs 5.63 lakh ex-Delhi) and Kawasaki Versys 650 (Rs 6.6 lakh, ex-Delhi) brought the affordability index further down in the range of Rs 600,000-700,000.
Nevertheless, the real game-changer came from the stable of Royal Enfield, which rolled out its first-ever purpose-built, go-anywhere adventure-touring motorcycle, the 411cc Himalayan in March 2016 for Rs 1.55 lakh (ex-showroom, Maharashtra).
The home-grown model, which garnered good reviews for its on- and off-road capabilities, caught instant attention and expanded this motorcycle format by bringing in volumes. Industry data claims that Royal Enfield has sold more than 8,000 units between April-November 2016, averaging sales of close to 1,000 units per month this fiscal. This is a significant number considering total sales of adventure-touring motorcycles in India were less than 1,000 units in FY2016.
Huge market potential in India
An Autocar Professional study of this rising adventure-touring motorcycle class estimates that the market size of this surging category, which currently stands below 15,000 units per year, will more than double over the next couple of years, if not even more. It is projected that the adventure-touring motorcycle category will have an annual market size of more than 30,000 units by FY2019 / FY2020.
Adventure models headed India's way
There are a host of incoming models in the pipeline that will join this category in India soon. Among the ones expected to perform well are BMW's 313cc G 310 GS and KTM's 375cc Adventure 390. While there is no word yet from KTM, BMW Motorrad has confirmed that the G 310 GS will be introduced in India in H2 CY2017. The pricing for both models is expected to competitive, thanks to the manufacturing prowess of TVS Motor Co (BMW) and Bajaj Auto (KTM).
Among other confirmed models which are going to make their way into the domestic market are DSK Benelli TRK 502 and Honda's popular CRF1000L Africa Twin. While both will be locally assembled at their respective plants and are expected to hit retail stores next year, Benelli will be positioned in the midsized class. Honda's potent Africa Twin, on the other hand, will compete against the likes of Ducati, BMW, Triumph and Suzuki in the 1000cc and above category.
Although it is too early, it could be expected that India market may soon see a bunch of entry-level adventure motorcycles go on sale. Suzuki's DL250 V-Strom is based the 248cc Inazuma (GW250) engine, which was a locally assembled model in India before being phased out. Kawasaki's Versys-X 300 brings together the features of Versys 650 and the Ninja 300's powertrain – both existing models which are currently assembled in India.
Lastly, it can be recalled that Honda had displayed its urban tourer concept CX-02 at Auto Expo 2016. The concept clearly revealed Honda's intent to foray into the midsized segment (500cc) with touring applications. While there are no updates from the company on its ambitious project, it clearly underlines that Honda does not wish to be left behind in grabbing a share in this surging format in India.
Interestingly, the adventure-touring motorcycle class became one of the most highlighted categories at the 2016 EICMA Motorcycle Show in Milan which saw several global bikemakers unveil models with adventure-touring applications relevant to developing economies such as India. These include the BMW Motorrad (G 310 GS), Suzuki (248cc DL250 V-Strom) and Kawasaki (Versys-X 300). At the premium end, Ducati unveiled a 937cc Multistrada 950.
You may like: Boom time for midsize motorcycles in India
This feature was first published in Autocar Professional's 12th Anniversary issue. Subscribe to our magazine to get exclusive news, features and analysis.
RELATED ARTICLES