Leoni Group plans cable unit at Chakan
Leoni will supply cables for Ford's new-generation models and small cars to come out of the Sanand facility besides VW's future programmes.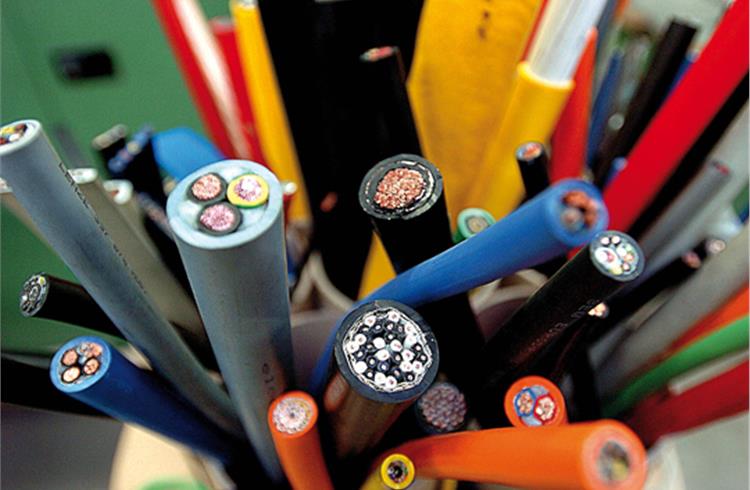 With electrical systems and electronics set to rise exponentially in passenger cars globally by 2020 in the form of sensors and intelligent systems, the importance of cables and wiring in four-wheelers is being felt as never before. That is why the German Group, Leoni, is entering India following close on the heels of its OEM clients that it services globally through Tier 1 suppliers. Leoni Cable Solutions India, a 100 percent subsidiary of the Leoni Group, is a supplier of advanced technology cables for wiring harnesses.
Closer to clients
The Tier 2 supplier is in the process of establishing its footprint at Chakan, Maharashtra, to be close to two of its most important OEM customers – Ford and Volkswagen – globally. Leoni will supply cables for Ford's new-generation models and small cars to come out of the Sanand facility besides VW's future programmes. It already meets the requirements of the Vento and Polo among others for Volkswagen India.
Volkswagen has so far imported its requirements of cables through Tier 1 players while Ford India is yet to start. But with both OEMs planning new facilities in India, the need for the cable supplier to follow its clients to India was felt in order to service their just-in-time requirements that production will demand once the facilities go on stream.
While cars of yesteryear had much less wiring, the enhancements in electrical systems and electronics and their increased usage in cars have today become complex. This has necessitated a barrage of wires to activate the electricals; however, the disadvantage is that too much wiring in a vehicle can cause heating in a closed environment, leading to fire accidents due to electrical faults
This has triggered off the drive for better quality and complex wiring and cables that is making the cars more sophisticated. Though Leoni will introduce its base product made of advanced plastic compounds for better performance initially, it will over time launch higher grades of cables that could be imported initially until volumes shoot up.
Meanwhile, for Leoni, the choice of Chakan for its manufacturing facility was dictated by Ford's upcoming facility at Sanand in Gujarat that is slated for a 2014 opening. VW has a facility at Chakan where it produces the Polo, Vento and Skoda Fabia and Rapid models. It is also to take a final decision on establishing an engine plant for the group. Further, Skoda has an assembly unit at Aurangabad which is shared with group company, Audi. Besides, other prospective customers like Tata Motors are in the Pune-Chinchwad belt. Maruti Suzuki has also recently acquired land for a facility at Mehsana district in Gujarat.
Furthermore, Pune boasts of being an engineering centre with a pool of skilled manpower and with many colleges here, companies can scout for well-trained employees. The infrastructure and operating costs are also reasonable, says managing director Pushpendra Singh.
The Nuremburg-based Leoni Group, which recorded a turnover of 3.7 billion euros (Rs 26,321 crore) last year, makes automotive cables that contribute to over 50 percent of its business. These cables are used for engine controls, sensors and the distribution of power and control in the vehicle. In India, Leoni will be a supplier to Tata Yazaki Autocomp and Tyco Electronics while talks are also underway with other customers like Minda Furukawa Electric and Lear. The Tier 2 supplier is also mulling production of non-auto cables in the country to diversify its product basket in industrial applications for the railways, wind energy and solar energy sectors as well as oil and gas.
Singh told Autocar Professional that Leoni's new plant will go on stream by January 2013. At present, civil works are underway and machinery is expected to be in place by October-November. Leoni is envisaging an investment of over 20 million euros (Rs 142 crore) in phases through a combination of the equity and debt route. For debt, either external commercial borrowings or bank loans will be availed.
Though Leoni supplies to Tier 1 players, the final approval for the products comes from the OEM. Ford already has approved Leoni in many platforms globally for cables for Tier 1 processes and assemblies besides which Leoni also supplies to Daimler and VW globally. However, in India, Leoni plans to focus on the passenger car segment initially.
Besides VW and Ford, the Tier 2 vendor is also eyeing other OEMs like Hyundai which may be looking at an improved product basket and more advanced technologies coming at a competitive cost.
While the production capacity of the upcoming Chakan plant will vary depending on the size of cables, over a medium-term, Leoni hopes to rake in business worth Rs 500 crore over a five-year span from both the auto and non-auto segments.
SHOBHA MATHUR
RELATED ARTICLES