Recent Articles Published by Autocar Pro News Desk
Tata Motors to leverage the platform of the Indian Premier League to increase awareness of EVs, while also batting big...
With the Krish-e Smart Kit, Mahindra aims to track & digitise every acre & kilometre of rental activity carried out in...
Despite previous patent drawings depicting a fixed battery pack, the e-Burgman gets a swappable battery option.
As per the terms of the agreement, Sansera will invest Rs 200 million in MMRFIC, via 1,49,250 compulsory convertible p...
EV OEM makes its largest single-day delivery to customers in Bengaluru including Buy 2 Coffee, Fyn Mobility, DCO, Moth...
Cipia's Driver Sense software uses computer vision and AI to monitor the driver's state in real-time and detects signs...
Located at the intersection of NH44 and Begur Road, the Bommanahalli Junction sees 65,000 pedestrians and 228,000 vehi...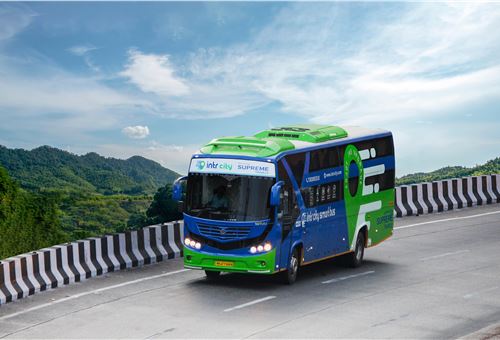 The report stated that the Indian outstation market is valued at roughly US$ 66 billion in FY20.
The milestone was achieved in less than 2.5 years.
The Kia EV9 was showcased in India as a concept at the Auto Expo 2023.