Recent Articles Published by Autocar Pro News Desk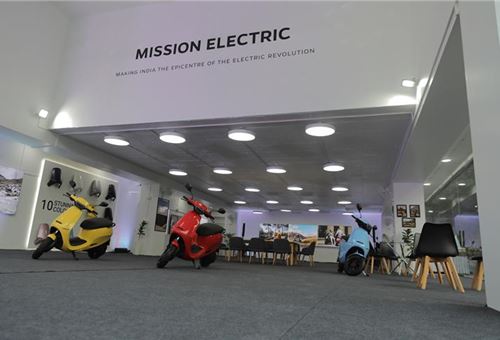 Ola Electric concludes FY23 securing the top spot with 2 lakh vehicles sold during the financial year.
The new plant is expected to produce 159,000 kiloliters of finished lubricants per year to help meet demand growth in ...
India Auto Inc's apex bodies welcome multiple measures in the new Foreign Trade Policy that will help India to become ...
The films will be released during the IPL 2023, scheduled to take place from today to 28 May 2023. The campaign is abo...
The Memorandum of Undertaking between BLive and CBPL will target nationwide deployment of 10,000 2-wheeler EVs and 100...
Raghuvanshi will be reporting to Diego Graffi, Chairman and Managing Director of Piaggio Vehicle.
Last week, the Ministry of Heavy Industries released 70 percent of this sum, or Rs 560 crore, to OMC (BPCL, IOCL, and ...
The expected 22% volume growth in the commercial vehicle (CV) industry in FY23, along with the revival of CV sales vol...
The company plans to launch an electric scooter in 3Q23 and increase the dealership network to over 150, by the year's...
Four weeks after signing an MoU with Kamarajar Port, Citroen India begins exports of its C3 hatchback to ASEAN and Afr...