Top 5 UVs – October 2018 | Maruti Vitara Brezza, Hyundai Creta clock best-ever monthly sales, cross the 350,000 milestone
Maruti despatches 15,832 Vitara Brezzas and clocks 357,534 units cumulatively till now; Hyundai shifts 11,702 Cretas and would have crossed the 350,000 mark in November given that it has been averaging 10,717 units a month in the first seven months of FY2019.
Even as the overall passenger vehicle industry, which comprises both cars and utility vehicles (UVs), feels the pressure of slowing sales, it looks like the sun won't go down very soon on the UV sector. The Indian PV industry clocked total sales of 284,224 units in October 2018 (+1.55%); passenger car sales saw flat growth at 185,400 units while UV numbers at 82,414 units were up by 4 percent year on year. This means UVs accounted for 28 percent of overall PV sales or one of every four PVs sold in India continues to be a UV, and in line with global trends.
The monthly UV sales toppers continue to be the Maruti Vitara Brezza and the Hyundai Creta, which are well entrenched in their top two slots. In fact, as it happens, both SUVs have hit their best-ever monthly sales numbers in October 2018, which indicates both OEMs had ensured they despatched these two models aplenty to showrooms across the country, hoping to make merry of the festive season, which unfortunately did not pan out as well as they would have liked. Let's see which models made news in October 2018.
At No. 1 and a strong one at that is the Maruti Vitara Brezza, which sold 15,832 units last month – its best monthly sales number since launch in March 2017. Do the math and it works out to 510 units for every day of October. A good offtake but also factor in Maruti Suzuki India's massive countrywide sales network. This popular SUV's previous best monthly sales happened in May 2018 (15,629) and July 2017 (15,243). Earlier this year, Maruti Suzuki brought in an update to the Vitara Brezza, introducing styling tweaks, enhancing safety as well as giving it the option of an AMT gearbox for convenience.
As per Autocar Professonal's estimate, the Vitara Brezza's cumulative sales in the Indian market have crossed the 350,000-unit mark – at end-October, the total stands at 357,534 units over a 32-month period. In the first seven months of FY2019 (April-October 2018), the Brezza has sold a total of 94,869 units, which comprises a robust 63 percent out of the total 150,633 UVs Maruti has sold in FY2019 till now.
India's second-most popular UV, the Hyundai Creta also continues to notch records. In October 2018, a total of 11,702 Cretas were despatched by the Korean carmaker to its showrooms across India, marking the best-ever month for the SUV. The previous monthly best for the Creta was in June 2018 when it went home to 11,111 buyers.
The Creta, the consistent No. 2, which received a mid-life facelift in May 2018, has sold a total of 75,024 units between April-October 2018, or a monthly average of 10,717 units or 357 units each day. This also means that the made-in-Oragadam SUV, which has sold a total of 342,895 units in the domestic market since its launch in June 2015 till end-October 2018, would have crossed the 350,000-unit sales milestone in the first 20 days of November.
The Creta accounts for 98.62 percent of Hyundai's total UV sales of 76,069 units in the April-October 2018 period. The company currently has a UV market share of 13.91 percent, up from the 12.35 percent in April-October 2017.
In the race to the 350,000-unit mark, the Brezza, despite being launched a year later than the Creta, has breezed ahead of its Korean rival.
Like the Brezza, the Creta also received an update recently. The facelifted Creta gets a host of external styling tweaks such as a new grille, revised bumpers, headlamps, tail- lamps, alloy wheels and also a sunroof on its top trim. On the inside, the Creta now offers an electronically adjustable driver's seat, along with getting a wireless smartphone charging pad.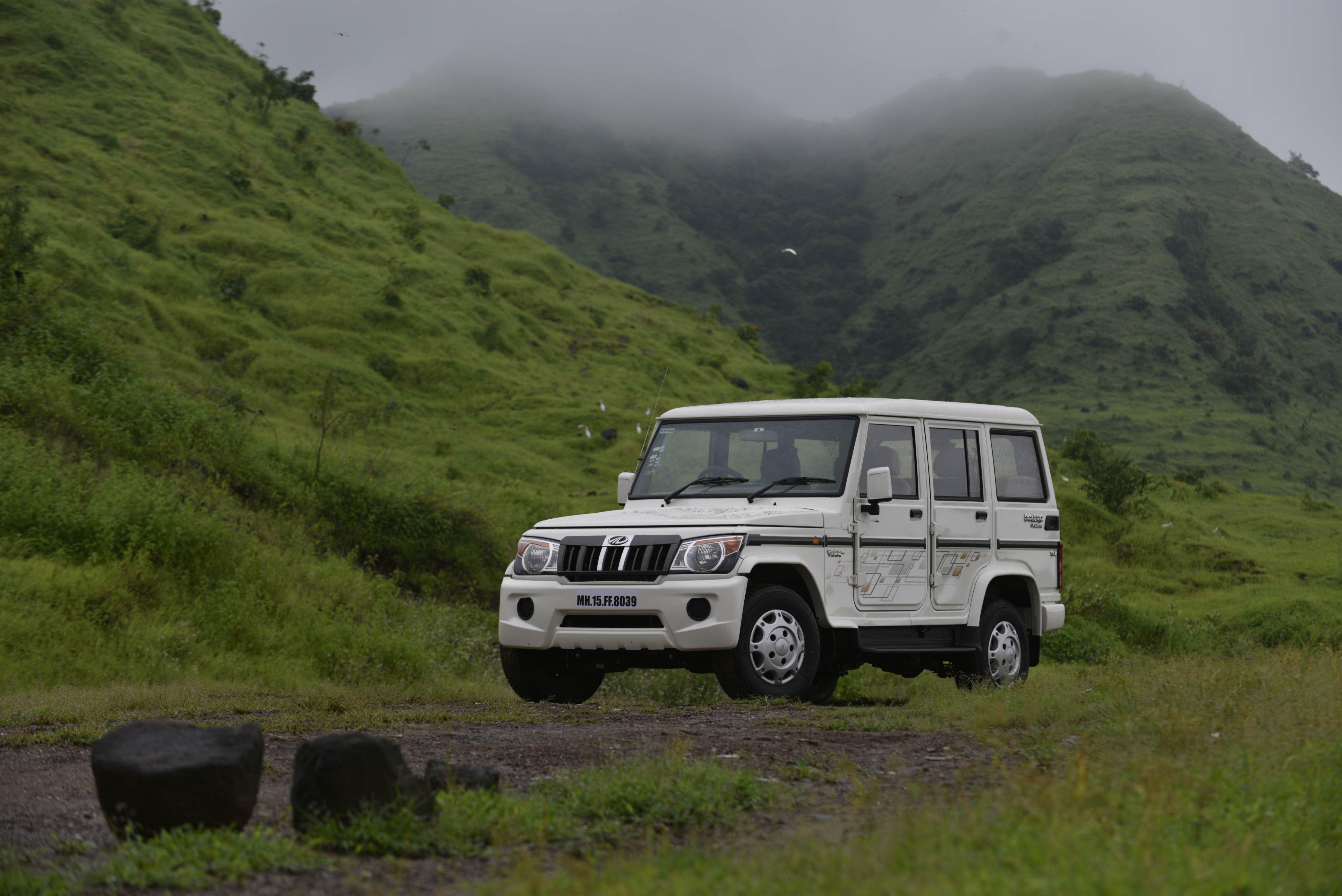 Staying steadfast at No. 3 in the UV best-seller chart and a strong one at that is the stolid warhorse, the Mahindra Bolero. The Bolero sold a total of 7,222 units last month, which is a respectable total and considerably more than the 8,395 units sold last October. With rural incomes improving, expect the Bolero to report better numbers in the months ahead. If only diesel prices kept going down though. M&M currently has a UV market share of 24.51 percent, down from the 26.28 percent it had in April-October 2017.
The Toyota Innova Crysta maintains its No. 4 position as a year ago, with sales of 6,700 units and clocking cumulative sales of 46,047 units in the April-October 2018 period. It accounts for 77 percent of the total 59,115 UVs that Toyota has sold in the first seven months of FY2019.
While the MPV is the ubiquitous go-to choice for buyers looking for a comfortable yet reliable people-mover in the space, Toyota has been able to command a premium for offering unmatched convenience with its product, making it a hit with private and fleet buyers alike.
However, the recently launched Mahindra Marazzo, though not necessarily an arch rival, has the potential to give a tough fight to the Innova with its comparable wheelbase, cabin space, as well as comfort features on offer, albeit at a substantially lower price point. The Marazzo sold 2,829 units in September, 3,801 units in October and takes its August-October 2018 sales to 8,401 units. Early days yet for the latest MPV in town.
Rounding off the Top 5 UV list is the Tata Nexon, which is in the best-sellers chart for the third month in a row. In August 2018, it had sold 4,499 units, then 4,297 units in September, and now 4,608 units in October.
The stylish UV, whose styling bears Tata Motors' 'Impact' design philosophy, has given a strong push to the company's UV volumes. The value-for-money compact SUV has cumulatively sold 30,417 units between April and October 2018. The Nexon was launched in September last year and has sold 57,964 units till end-October 2018.
While the striking crossover differentiates itself with a very contemporary design, what sets it apart from the crowd are its swooping roofline, concept-like textured elements on the outside, and an aggressive stance. The Nexon comes with a 1.5-litre turbocharged petrol and 1.2-litre turbocharged diesel motors, both being mated to a 6-speed manual gearbox and having a 6-speed AMT as an option as well.
Led primarily by the Nexon, Tata Motors cumulatively saw overall UV volumes clock 43,447 units in the April-October 2018, up 120 percent (April-October 2017: 19,737) and helping the company to more than double its UV market share to 7.95 percent, which was 3.80 percent a year ago. The Nexon contributed almost 80 percent to Tata's overall UV volumes in the seven-month period, with the Hexa and the Safari Storme aiding its cause.
With 2018 drawing to a close, SUV aficionados will be waiting for a new crop of models to break through in 2019. They won't be disappointed because there will be an influx of SUVs, ranging from the compact to the luxury segments. Watch this space as we keep you updated on the battleground that is the SUV market.
Also read: Top 10 Passenger Vehicles in October 2018
Top 10 Passenger Cars in October 2018
FADA voices concern about industry de-growth in festive season
RELATED ARTICLES