The Pricol formula to ensure quality
Initiatives taken by the company have paid dividend in terms of productivity, efficiency and cost, reports T Murrali from Coimbatore.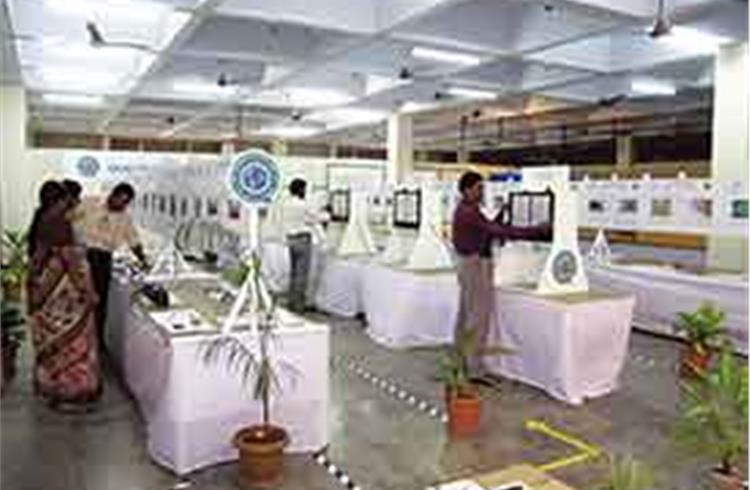 With quality having become a necessity, not an USP, most companies are being challenged to deliver the best quality consistently. The enormity of the task is bought into sharp focus when you consider that most manufacturing operations in the automotive sector are still predominantly manual. One company that has delivered consistent quality is instrument clusters major Pricol, which celebrates quality in a unique manner. For the last six years November is designated the 'quality month', and every year brings with it a new theme, song and logo. This year the theme was 'Quality Always Wins'.

Vijay Mohan, the chairman and managing director of Pricol, chose the interesting analogy of food to drive home the importance of quality. "Learning is like eating food," he said, kicking off the quality month. "It is not how much one eats that matter; what counts is how much can one digest. Our minds are like muscles that stretch or shrink depending on how much or how little we exercise them; so is quality". Elaborating on the theme, he said it is necessary to win the war and not necessarily every battle. It was essential to have quality across the organisation and in the customers' minds. "A burning desire is the starting point of all accomplishments and winners need to see the gain rather than the pain and focus on the commitments rather than the promises," he said.

Though the month long event elevated quality consciousness and commitment the key was to sustain the momentum so that quality became second nature, he added. The genesis of the quality movement at Pricol can be traced back to the realisation within the company that quality could become a tool for growth. Vehicle manufacturers, wanting to delight customers, have no option but offer trouble-free product at a reasonable cost. By default, the onus of ensuring this trouble-free quality falls on the components manufacturers.

The catch, however, is that this quality has to be delivered at a reasonable cost. Pricol realised that better quality at low cost was possible only if quality checks were embedded in the process. A Venkatesan, vice-president (quality engineering), says that the company eliminated the quality control department and instead created a quality engineering department responsible for ensuring quality by benchmarking standards. This department is also responsible for overseeing continuous improvement TPM/Six sigma activities, quality circle, value engineering and value addition, productivity improvement, lean manufacturing and balance score card.

At Pricol, an apex committee monitors improvements in processes and sustain quality. Initiatives such as these have helped the company reduce the percentage of ppm for assessing rejections. At the start of the programme the rejection rate was around 5,000 ppm. IT has now been drastically reduced to double digit figure. The company also delivers zero ppm to a couple of customers.

##### QUALITY INITIATIVES

One of initiatives in the quality month is an exhibition – titled `Learn from Mistakes' – of the components rejected by customers along with the corrective action taken. Venkatesan says that this has had two benefits: firstly, it has helped to horizontally deploy the best practices across the companies five plants; secondly, it has helped in generating new ideas to further improve the production process so that rejections are minimised, even eliminated.

Training plays a vital role in Pricol's quality mission. The company established a full-fledged school in August 2003 to train product inspectors from the assembly lines. All of the company's inspectors have completed the requisite training and the focus has now shifted to assembly operators. The school has also trained its vendors' inspectors.

On the shopfloor, every production area has been assigned a target of 7.5 to 10 percent productivity improvements on a year-on-year basis. Suggestions by employees are classified as internal, technical and non-technical. The target is five suggestions per year per head. Last year 3.5 suggestions per person per year were received.

More than 10,000 kaizens have been identified since TPM was initiated in 1998. In addition, there are also more than 2,200 poke yokes. About twenty quality circles were trained in July 2005; 50 more circles were added in June 2006 and 77 quality circle projects have been completed. The quality circles from Pricol have received awards at zonal and national level. One quality circle got the first prize at Toyota Kirloskar Motor's suppliers' quality circle competition.

The company has also taken up six-sigma initiatives since October 2004. Till now three phases have been completed and more than 200 projects have been implemented. These projects have covered reducing rework and rejections, categorising sales returns, improving process capabilities, productivity and yield ratio besides taking up materials and maintenance related projects. The initiatives taken by the company have paid dividend in terms of employee productivity, machine availability time, overall line and equipment efficiency, mean time between failures and mean time to repair.

As already mentioned, Pricol has five plants in India and construction of its first overseas facility – PT Pricol Surya – in Indonesia is nearing completion. Pilot production at this plant is expected to begin soon. The company expects its quality experience in India to stand it in good stead in the Indonesian market as well.

The company has a 53 percent marketshare in automotive instruments market. In 1997, it joined hands with Denso Corporation of Japan to chalk out its growth and future. The Japanese company has a 12.5 percent stake Pricol. Other than automotive instrument clusters, the company also manufacturers disc brakes and oil pumps for two wheelers, wind shield washer motor kits, cigarette lighters, heater ventilation air condition control units, idle speed control valves and a host of sensors for four-wheeler applications.
RELATED ARTICLES