India's heavy truck sales hit all-time high in FY2019
Demand for M&HCV goods carriers, the movers and shakers of the economy, rose 15% to reach 351,128 units. This makes India the No. 2 heavy truck market just behind China, surpassing Europe and the USA.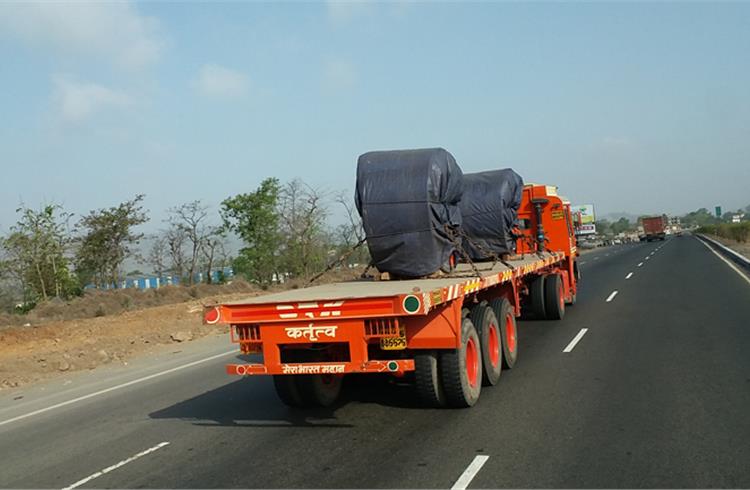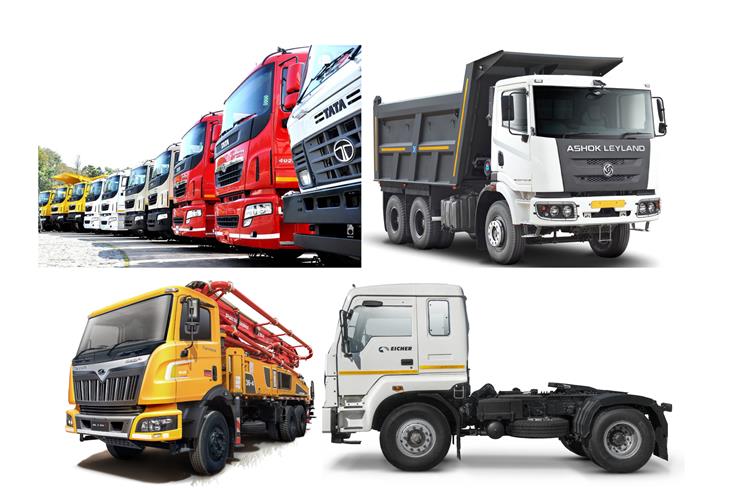 If India Auto Inc's FY2019 sales, at 26,267,783 units (+5.15%) had a little bit of shine in them, then it was thanks to the robust performance of the commercial vehicle (CV) sector. While the passenger vehicle (PV) and two-wheeler sectors faltered with single-digit growth, the CV sector seems to have saved the blushes for the overall industry with strong sales in both the light commercial vehicle (LCV) and medium and heavy commercial vehicle (M&HCV) segments. The critical goods carrier sub-segments in both vehicle categories have delivered and how.
Importantly, the Indian domestic CV industry achieved a significant milestone of crossing 1 million unit sales in a fiscal year for the first time. In FY2019, a total of 1,00,7,319 units were sold, with year-on-year growth at a happy 17.5 percent. What helped the sector achieve the big number is all-time-high sales of heavy-duty trucks.
The heavy truck segment, which is a cyclical business, always rapidly grows after experiencing a gradual decline in a cycle. The previous sales peak of heavy trucks was recorded in FY2013 with sales of 299,334 units, which was followed by a steady decline in subsequent years. In FY2018, due to the low base as a result of the implementation of BS IV norms, heavy truck sales rose sharply to 304,313 units, notching a new benchmark.
The first nine months of FY2019 saw the M&HCV goods segment race ahead as a result of sustained replacement demand, higher economic activities, government spend on the infrastructure sector. While the next three months' sales were a tad slow, the overall numbers for the fiscal were a new record high –351,128 units, up by 15 percent year on year. This clearly pegs India as one of the largest heavy truck markets globally just behind China, surpassing Europe and the USA.
The goods carrier sub-segment, as against the passenger carrier in both LCV and M&HCV segments, are typically the drivers of the economy. Not surprisingly, both have recorded handsome numbers in FY2019 – LCVs at 564,409 units (+20.82%) and M&HCVs at 351,128 untis (+15.25%). While the LCVs outnumber M&HCVs but the heavy trucks are not only the movers and shakers of the economy but notably offer high profitability to their manufacturers.
Tata Motors maintains stranglehold on the sector
Two domestic OEMs dominate this most coveted market with a combined market share of nearly 84 percent share, leaving barely 16 percent to the other 4 players to fight for. Tata Motors, The M&HCV goods carrier market leader Market leader Tata Motors continues to retain its stranglehold over the sector – the company sold a total of 181,265 trucks, albeit with flat YoY growth, to have a market share of 51.62 percent. It is to be noted that at its peak in FY2012, Tata Motors had sold 186,298 units and had a bigger market share of 62 percent. This underlines the fact that over the past seven years, the company has shed nearly 10 percent market share in the heavy truck goods carrier segment. Now the company is aggressively driving a new product offensive as well as best-in-class products to further growth market share.
Tata Motors loss in market share over the year is Ashok Leyland's gain. The Chennai-based CV maker, which is now well established in the heavy-duty truck segment, recorded its highest-ever sales of 115,613 units, that gives it a market share of 32.9 percent. Compared this performance to FY2012, when Ashok Leyland had sold 60,480 trucks and had a 20.2 percent market share.
VE Commercial Vehicles (VECV) and Mahindra & Mahindra are the two other players in the heavy truck segment looking to grow their footprint in the market. VECV, which started off as a medium-duty player way back in the 1980s and inked a partnership with global truck player Volvo in 2008, has evolved to become a serious player. Holding on its promise of superior fuel economy, the most important aspect of a truck and for its owners, the company has slowly expanded its product portfolio into the heavy truck segment. In FY2019, with total heavy-duty truck sales of 39,230 units, it has an 11.17 percent share.
Similarly, Mahindra & Mahindra which crossed the landmark of 10,000 unit sales in a fiscal year has a market share of 3 percent. The company is also focusing on expanding its products, services, and higher technological products to emerge as a challenger brand to the existing players. The recent launches of the Blazo and Furio truck brands are a case in point.
Daimler India Commercial Vehicles (DICV), the wholly- owned subsidiary of Daimler AG, the world's leading CV manufacturer is emerging as a strong players in the domestic market. The German truck maker however does not report its sales figures to the Industry body SIAM. The company's India truck portfolio starts from 9T GVW in the domestic markets, In calendar year 2018, DICV has sold a total of 22,532 trucks, up by 35 percent. After initial challenges,it has reported a break-even in its truck business 6 years after retailing its 'BharatBenz' trucks in India. The company is committed to the Indian market for a longer term and continues to make sizeable investment products as well as an extensive service network. With more than 22,500 truck sales last year, India has becomes the fifth largest individual market for Daimler Trucks worldwide, underlining the importance of DICV and BharatBenz for Daimler Trucks.

Also read: Ashok Leyland maintains leadership in heavy-duty buses in FY2019
Maruti Super Carry grabs 10% market share in India's mini-truck market
India Auto Inc's sales cross 25m units for the first time in FY2019
Tata Motors increases its UV market share to over 8% in FY2019
Maruti Suzuki expands PV market share to 51% despite slowdown in FY2019
Bajaj Auto biggest 2W market share gainer in FY2019
RELATED ARTICLES