In Conversation with HCIL's Takuya Tsumura
The company has made a comback into the booming SUV market with the unveiling of the midsize SUV Elevate.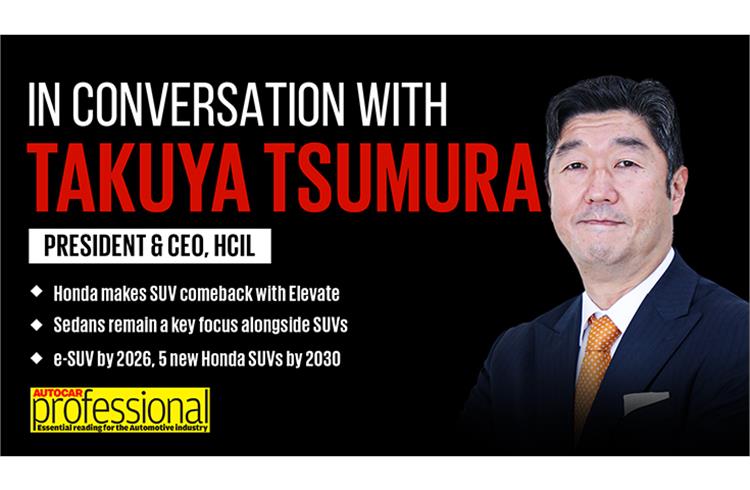 Honda Cars India (HCIL) is placing a significant bet on its upcoming SUV, the Honda Elevate, unveiled in New Delhi. With high expectations, the company aims a growth of 35% from October 2023 - March 2024.
Takuya Tsumura, President and CEO of HCIL, discusses the company's resurgence in the SUV segment with the Elevate while emphasising a continued focus on sedans alongside SUVs for their upcoming portfolio and more.
RELATED ARTICLES