Showing results for "Schaeffler"
Three Indian component suppliers are among the 19 global suppliers honoured with the Schaeffler Supplier Award for the...
For the next seven years, the company will provide its first system-level solution offering in the electric vehicle sp...
Iyer brings over 29 years of experience with various organisations in the Industrial Business domain.
The company posted a net profit of Rs 207 crore in the same period a year ago. It follows a January to December financ...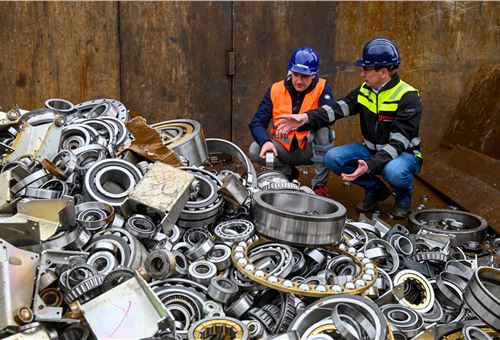 After the first step of the destruction process, further use of destroyed fake bearings is impossible. The compressed ...
Schaeffler, which manufactures high-precision components and systems for powertrain and chassis applications as well a...
Innovative bike-by-wire concept opens the way for new business models in urban micro-mobility
Tier 1 supplier of bearings under the LuK, INA and FAG brands observed operational efficiency as well as new business ...
Ms. Eranti, who has over 25 years of experience in business leadership, technology, consulting and the financial servi...
Madhurisha V comes with rich experience of working in organisations such as Alstom, Bombardier, Volvo Construction Equ...